Insights
Subscribe Now
Monthly updates from our team straight to your inbox
What Sectors Are Hot In The Lower Mid-Market?
Lower Mid-Market continues to perform
Despite the doom-mongering of the UK press, the M&A market, at least in the lower mid-market and SME space, has continued to function.  Whilst there has been an increase in asset deals, usually in distressed circumstances, the rise in popularity in Employee Ownership Trusts (EoTs) and the growing list of consolidators are helping to maintain respectable deal volumes.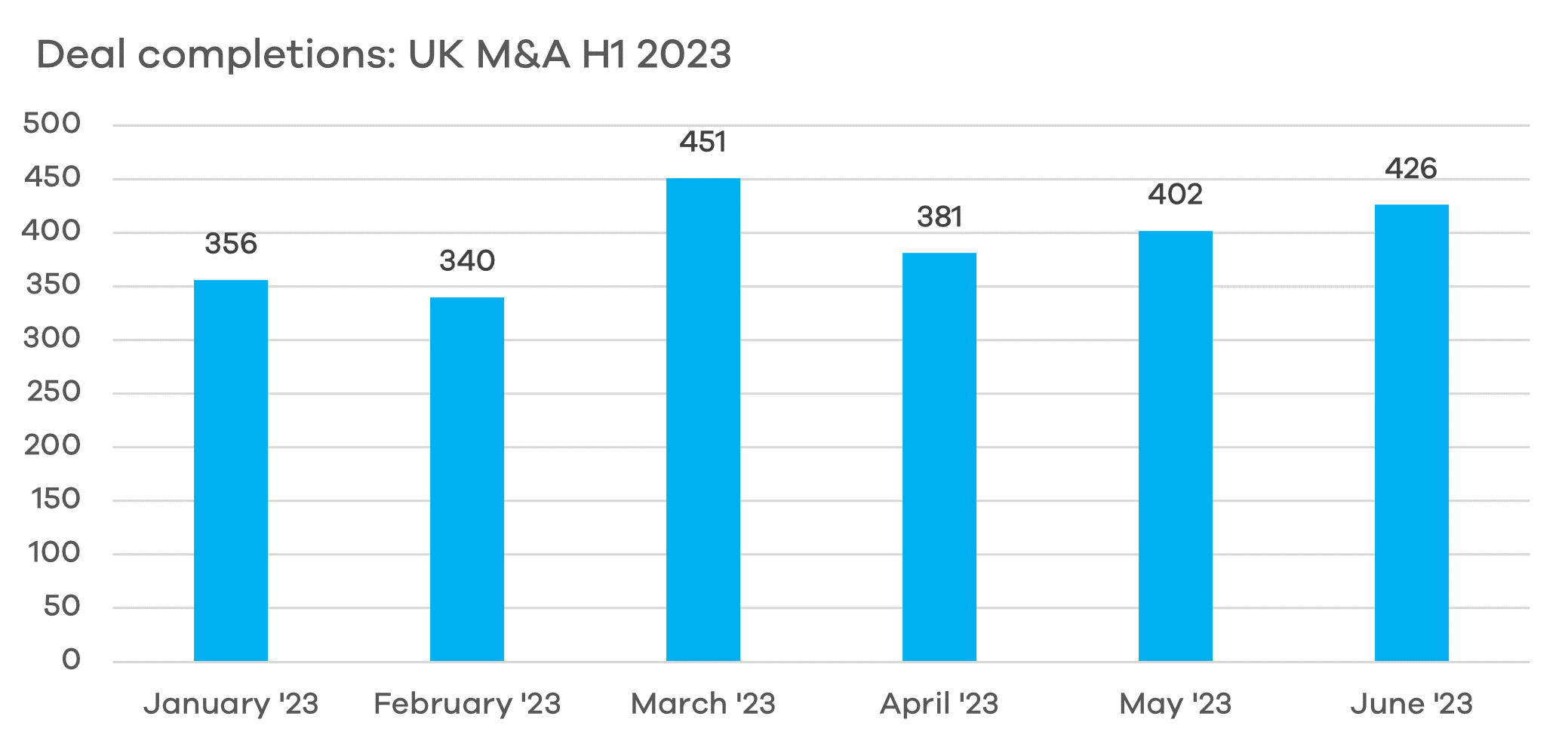 Accountants and lawyers
The professional service sector has been in demand, with a host of acquisitive private equity-backed groups on the acquisition trail for accountants and plc vehicles targeting lawyers.  Environmental consultants and engineering services firms have also been sought after, with two serial acquirers in RSK Group and Marlowe dominating M&A in these areas.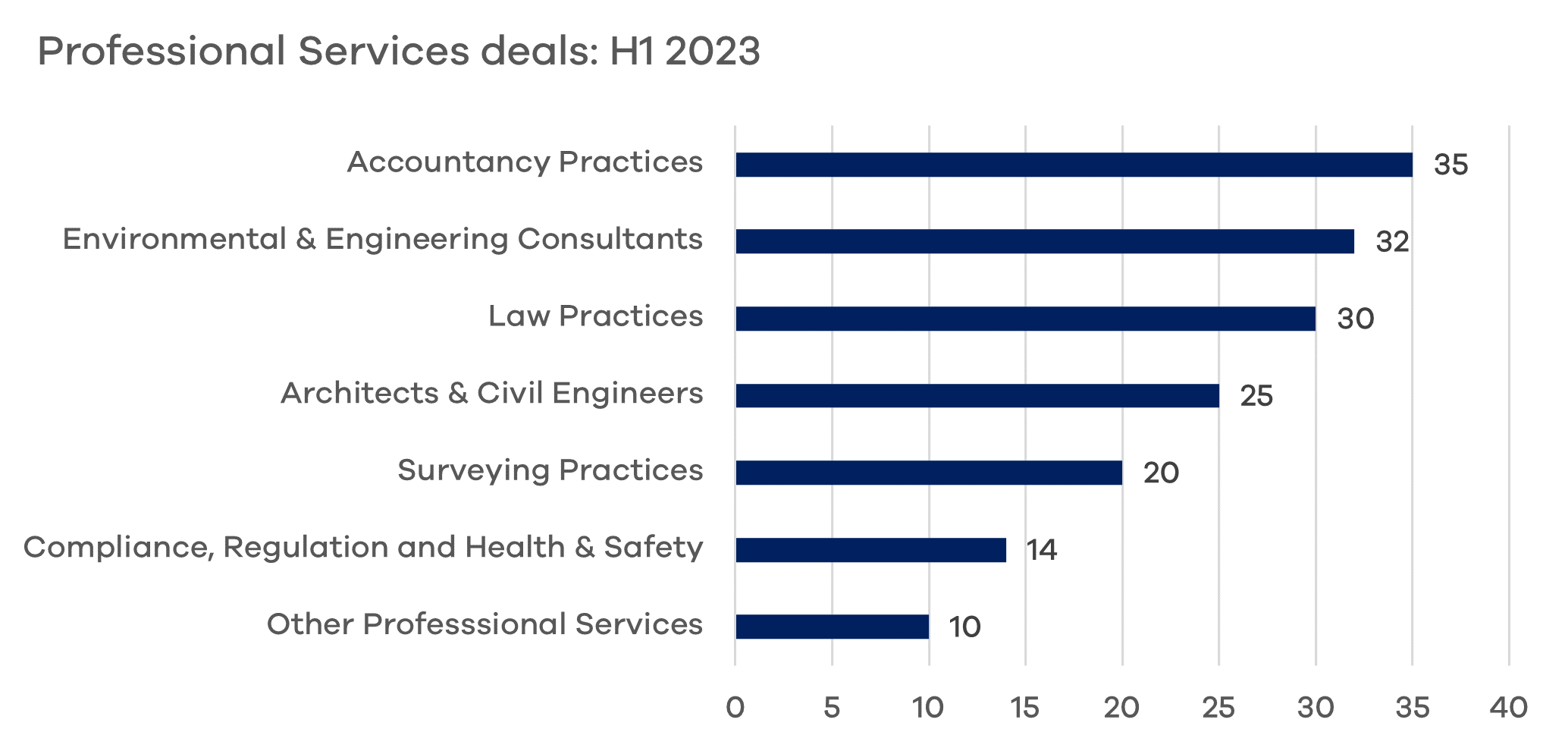 Wealth industry just keeps going
Having started its consolidation cycle before its professional services peers, we may have expected wealth industry consolidation to run out of steam but it shows no sign of doing so.  On the contrary, deals were marginally ahead in the first half of 2023 versus 2022.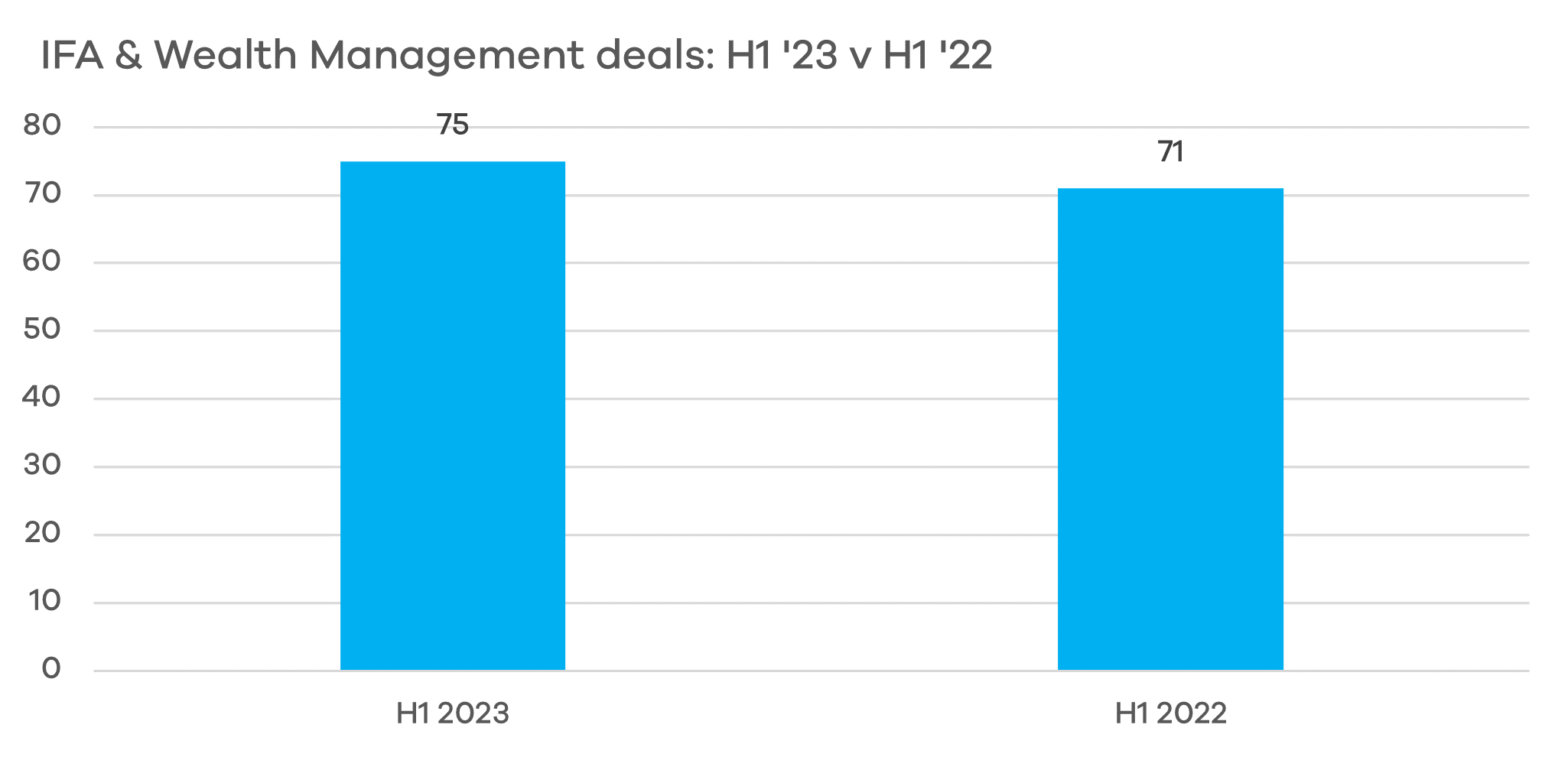 Lettings model proves attractive
The recurring nature of lettings and property management revenues and the scalable nature of these business models make real estate agencies desirable roll-ups.  Having said this, activity has slowed relative to the comparable period in 2022, a consequence of increasingly negative sentiment on the housing market following a series of interest rises throughout H2 2022 and H1 2021.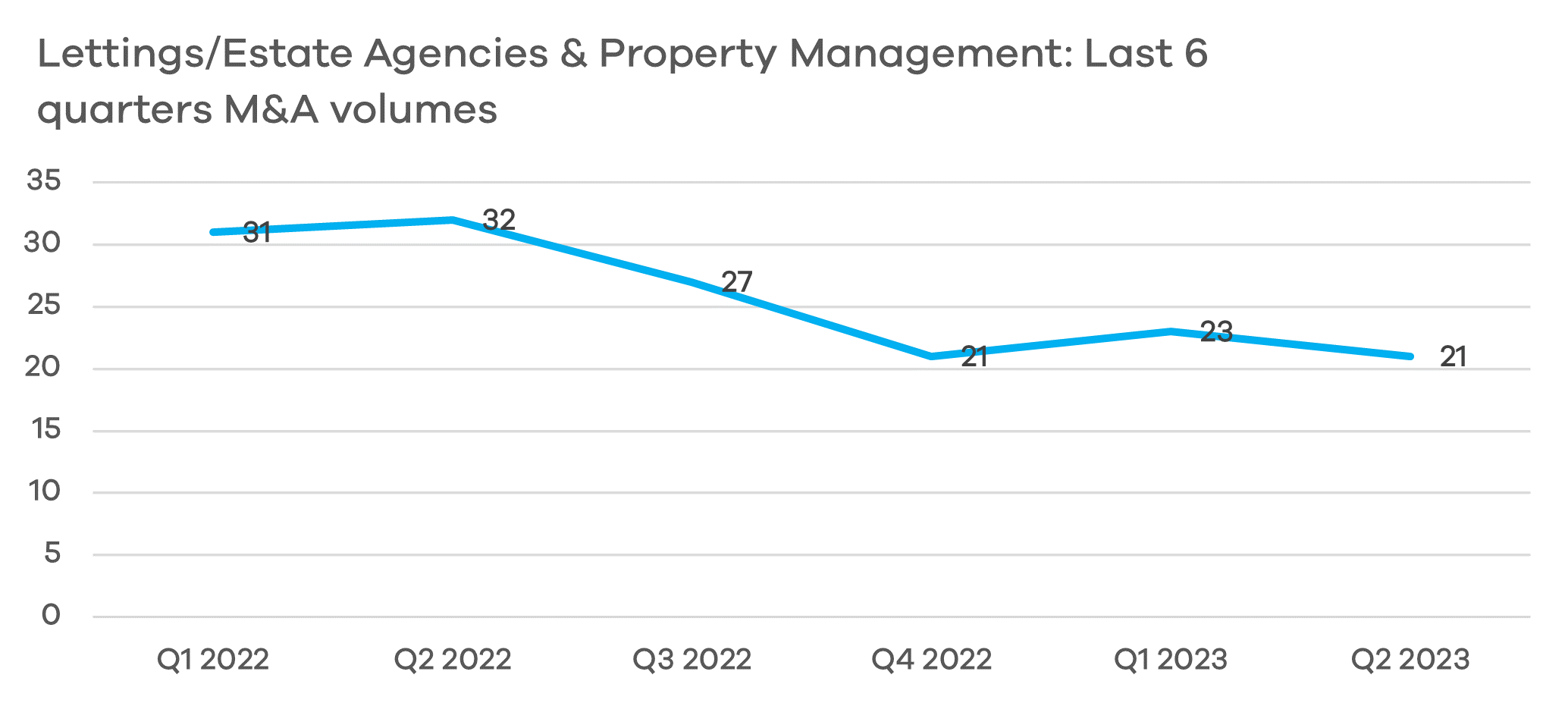 What else is selling (and buying)?
IT Services and Telecommunications Services businesses continue to change hands.  Graphite Capital-backed Babble and Macquarie-backed Wavenet are both highly active in this arena, where lines are blurring between IT and Telecoms managed services.
Media agencies are increasingly turning digital, providing web, social and email marketing services, often alongside digital content creation.  Activity here remains driven by the big media groups, which have traditionally adopted M&A to grow geographically and add service lines.
Insurance brokers continue to prove attractive, with deals being shared between Global Risk Partners, PIB Group and Ardonagh, backed by Searchlight Capital, Apax and Madison Dearborn Partners respectively.  Fortune 500 US giant Gallagher is also heavily involved in this sector.
What's next?
Dealflow has slowed a little over the summer as the beach beckons but our customers' pipelines suggest a return to action in Q3 and a solid climax to the year.
MARKTOMARKET
MarktoMarket collects rich data on private businesses, particularly in the small and mid-market. Our easily searchable database allows our advisory, private equity and corporate customers to identify, analyse and price investments and monitor market trends to create their own content.
MarktoMarket's auditable data gives users the confidence that they are dealing with intelligence that can be trusted.
To continue the discussions about how data can support your business, contact Olga Melnyk at olga@marktomarket.io.