Private Equity & Venture Capital
When it comes to making profitable investment decisions, speed and accuracy are key. MarktoMarket's best-in-class search software enables PE and VC firms to perform commercial due diligence, origination and deal analysis in half the time. We also provide more private company data than any other platform, giving you access to under the radar opportunities months ahead of the competition.
---
Trusted By Leading Private Equity & Venture Capital Firms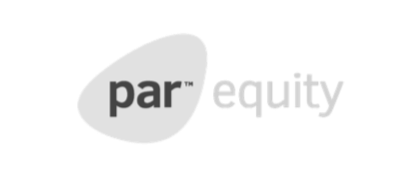 ---
MarktoMarket for Private Equity & Venture Capital Firms
Map Competitive Landscapes
---
Conduct complex market mapping exercises in a fraction of the time it would usually take to manually aggregate multiple data sources. Quickly understand who the key players are in niche markets, as well as the deal landscapes they operate within. Build ideas around a sector thesis, map target sectors and generate competitor lists, all from one dashboard.
Accelerate Deal Origination
---
Analyse vast datasets to help you identify and connect with 'hidden' companies that are perfectly matched to your specific investment criteria and philosophy. Source UK-based businesses likely to go through an acquisition or financing event in the next 12 – 24 months, and build relationships with key contacts long before the competition.
Conduct Due Diligence
---
Undertake rigorous commercial due diligence and verify critical assumptions using real-time intelligence. Easily identify relevant companies for industry bench-marking exercises. Drill down into a range of data points to understand every business that comes across your desk in greater detail than ever before, so you can make the most informed decisions.
Leverage Conference Lists
---
Screen hundreds of UK conferences in minutes to find the ones which are the most prospect rich for you. Filter delegates by both financial and non-financial criteria to narrow down to the most interesting growth businesses, and engage with them before anyone else. Monitor sector specific and high growth awards to identify prospect companies, and book more meetings with less effort.
---
Comprehensive Conference & Award Coverage
We monitor, collect and scrub attendee data from hundreds of UK conferences and awards each year. This information is used to build detailed profiles for over 100,000 high growth businesses, which are then enriched with intelligence from across the rest of the platform to enable you to make the most informed decision about which events to attend.
Best-In-Class Industry Search
Our industry search tool is best-in-class, pulling information from a vast array of datasets so you can map sectors quickly. Whether you're sourcing acquisition targets, conducting competitive due diligence or simply exploring a sector of interest, choose from hundreds of financial and non-financial search parameters to narrow down to the most relevant results in minutes. Use our alert system to actively track key sectors and receive instant activity notifications.
Gold Standard M&A Database
Our comprehensive UK M&A deal database is updated daily and our proprietary data collection software and processes mean that we log more enterprise values and multiples than other providers. Deal records are constantly refreshed as more data becomes available, so you're always working with the most up-to-date information.
Book a Demo
To learn how MarktoMarket can help you grow your portfolio and maximise returns, submit the form and one of our sales team will be in touch to schedule a personalized demo.