Insights
Subscribe Now
Monthly updates from our team straight to your inbox
Oh Goodlord
Goodlord, the digital tenancy management platform, has followed up its acquisition of Vouch and Acasa with a deal for Halo, developer of tenant onboarding software for estate agents.
After raising £27 million in February '22 in a Series B round, Goodlord (https://www.goodlord.co) has plenty of firepower for more deals.
We look at some other hot PropTechs flagged on MarktoMarket as further bolt-on candidates.
Chimnie
https://www.chimnie.co.uk/search
Chimnie claims to be the UK's largest social network for finding homes before they go up for sale.  It has an impressive stock of listings in London, Manchester, Birmingham, Cambridge and Liverpool and recently raised £15 million in an unannounced funding round.
Addland
Addland makes information on land ownership available to anyone with an internet connection.  The platform facilitates finding land and researching ownership, and acts as a marketplace to match buyers and sellers.  Addland, run by the great-great-grandson of Sir Robert McAlpine, founder of the eponymous construction business, recently completed an under the radar fundraise.
Swurf
Swurf is a workspace marketplace, matching real estate landlords with remote workers.  A big beneficiary of the increasing acceptance towards flexible working, Swurf recently raised £1.3 million to facilitate its next phase of growth.
Switchee
Switchee provides social landlords with the networking equipment and software to monitor financial and environmental targets with real time data.  A personalised platform identifies condensation, damp or mould risk and flags fuel poverty, providing early warning to landlords and a better environment for tenants, as well as optimised energy use and lower bills.  Shareholders include the venture fund for INSEAD alumni.
COHO
With multiple tenants in one home, House in Multiple Occupation (HMO) properties can be burdensome to administrate.  COHO's HMO property management software helps landlords market and manage their portfolios.  Features include one-click push of room vacancies to Facebook and Spareroom, lead management from multiple sources, and tenant viewing management.  COHO recently closed a £7 million raise, supported by Eight Roads, Tech Aviv and angel investors.
Bricklane Technologies
The Bricklane platform enables fractional property investment in single family residential homes.  This acts as an alternative to direct "bricks and mortar" investment, opening the asset class to those that may have insufficient capital or time to acquire single properties.  The startup closed a £16 million Series B round in May 2022.
EVO
Evo connects landlords, residents, and trades professionals, with the aim to make the property management process more transparent whilst reducing maintenance costs.  EVO recently closed a £0.8 million equity raise.  Backers include Moscar Capital.
OneDome
OneDome is a property marketplace to help home movers conduct an end-to-end property transaction via a single interface.  Users can compare and select from panels of mortgage providers, conveyancing specialists and estate agents.  OneDome recently completed a £9 million fundraise.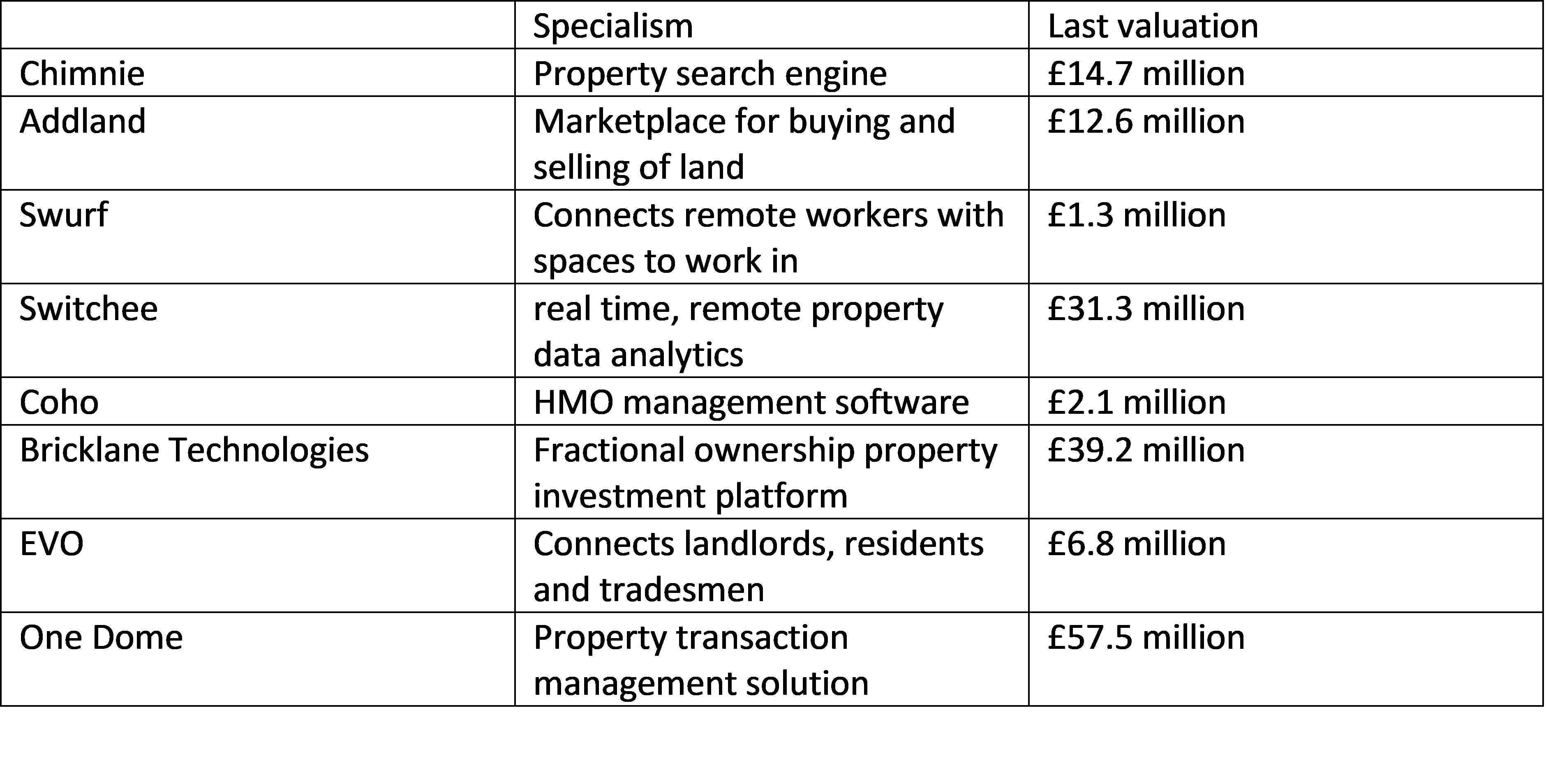 MARKTOMARKET
MarktoMarket collects rich data on private businesses, particularly in the small and mid-market. Our easily searchable database allows our advisory, private equity and corporate customers to identify, analyse and price investments.
MarktoMarket's auditable data gives users the confidence that they are dealing with intelligence that can be trusted
To continue the discussions about how data can support your business, contact Olga Melnyk at olga@marktomarket.io.