Insights
Subscribe Now
Monthly updates from our team straight to your inbox
UK M&A Q3 2021 Valuation Indices
report Highlights
Highlights from our Q3 2021 UK M&A Valuation Indices, covering UK M&A transaction multiples for M&A deals completed in July – September 2021.
M&A markets remained strong in the third quarter of 2021, both relative to the first two quarters of the year and against the prior year comparison.
Our data indicates that multiples tapered modestly in Q3 2021 but maintained the strong levels seen in the second quarter of 2021. The last two quarters show a continuation of the recovery in multiples following the downward pressure exerted on pricing in 2020, caused by the onset of the pandemic.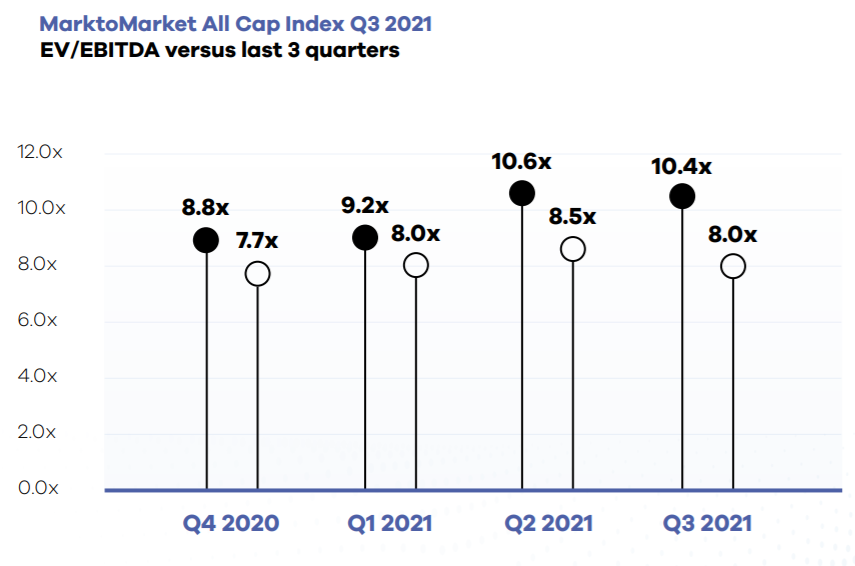 The mean deal size in our sample trended up from £32.9 million and £33.2 million in Q1 and Q2 2021, respectively, to £37.8 million in Q3. The median fell to £10.3 million.
Please note that the chart implies only the movement in deal values within our datasets that feed into these indices and not necessary the average deal value movement across the entire market.
SIZE BASED INDICES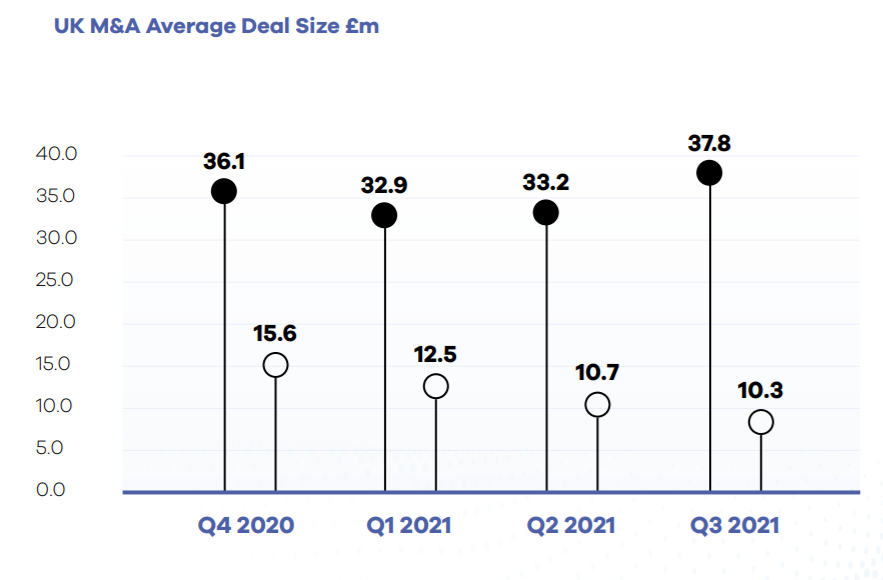 SECTOR BASED INDICES
Within sectors, Industrials and Business Support Services accounted for the largest proportion of M&A deals in Q3 2021 closely followed by Technology, Media and Telecommunications.
Request the executive report below. Please contact olga@marktomarket.io to discuss access to the full versions of all MarktoMarket Reports.
For the full list of previous reports visit our reports page.
Request the Report
Submit the form for the executive report.