Insights
Subscribe Now
Monthly updates from our team straight to your inbox
report Highlights
Highlights from our H1 2021 UK M&A Valuation Indices, covering UK M&A transaction multiples for M&A deals completed in January – June 2021.
Buoyant M&A markets in the first half of 2021 helped multiples climb back to levels last seen in 2018.
The aggregate EV/EBITDA Multiple paid in UK M&A transactions in the first half of 2021 increased to 10.0x from 9.2x in 2020. The median multiple expanded to 8.0x from 7.7x.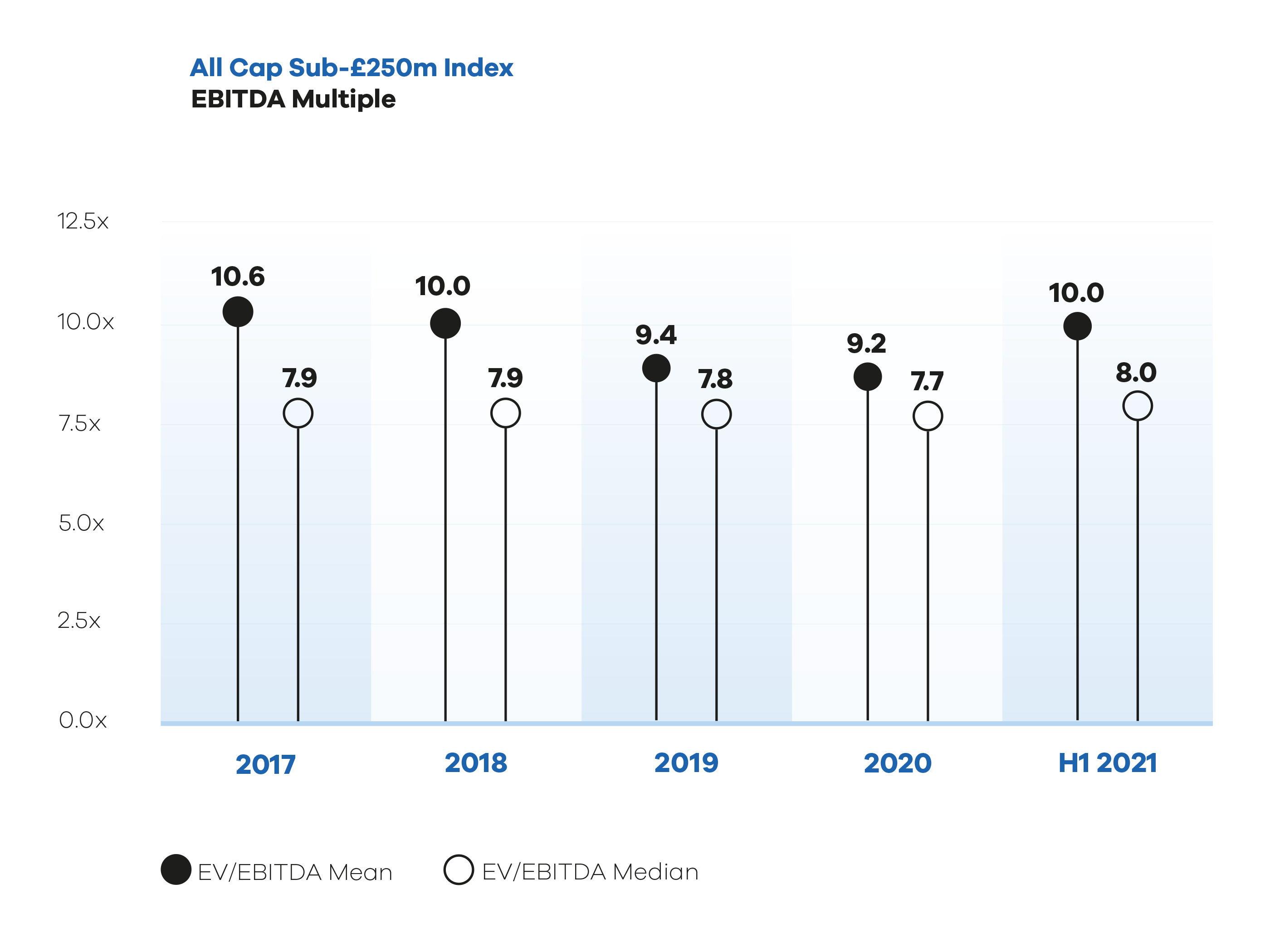 The mean deal size in our sample increased to £33.8 million in H1 2021 from £32.0 million in 2020; median deal size grew to £12.2 million from £10.1 million.
Please note that the chart does not imply that deal values have increased during the first half of 2021 relative to 2020 but rather that the deal sizes have increased within our datasets, which consist of MtM's proprietary data and intelligence submitted by our network.
SIZE BASED INDICES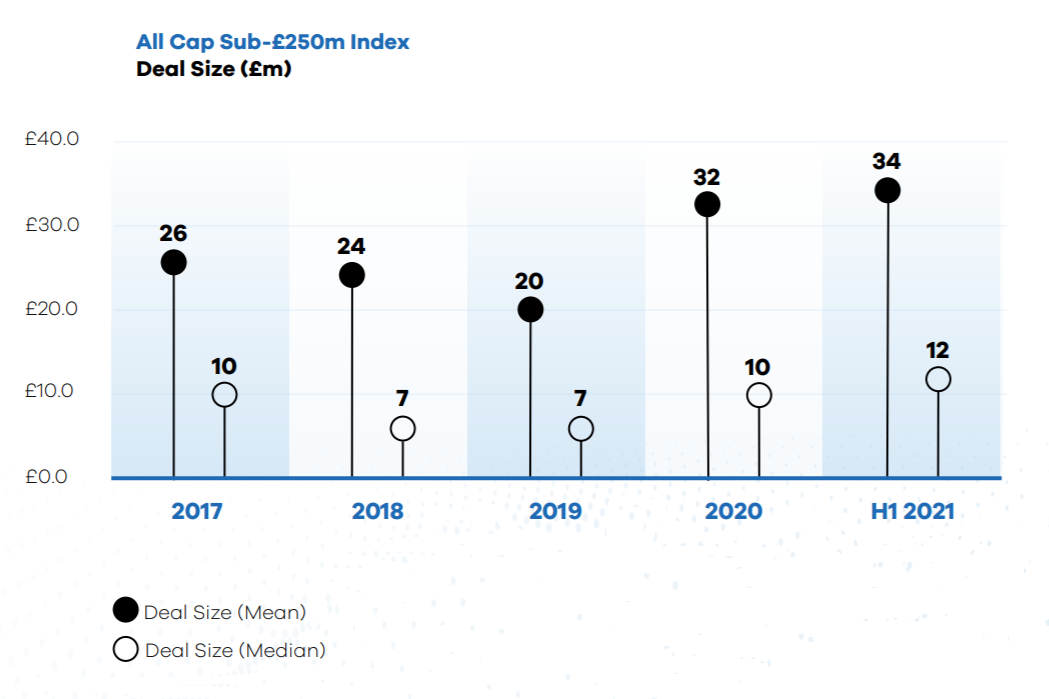 In addition to the MtM All Cap Index (all deals under £250 million), we present five size indices in our report including the Nano Cap Index, which consists of M&A transactions valued at under £2.5m. Our provisional data suggests that EBITDA multiples in sales of businesses valued at under £2.5 million contracted by 6% in H1 2021 relative to 2020.
SECTOR BASED INDICES
Within sectors, the MarktoMarket Technology, Media & Telecommunications (TMT) Index continues to demonstrate a significant valuation premium over both the Consumer and
Industrials & Business Support Services (I&BSS) Indices.
Request the executive report below. Please contact olga@marktomarket.io to discuss access to the full version of the MarktoMarket Valuation Indices.
For the full list of previous reports visit our reports page.
Request the Report
Submit the form for the executive report.