Insights
Subscribe Now
Monthly updates from our team straight to your inbox
September 2023 Valuation Barometer
OVERVIEW
Highlights from our September 2023 Valuation Barometer, covering deals and valuation multiples in UK M&A in August 2023.  Request the Executive Summary below.
HIGHLIGHTS
August has seen a continuation of July's drop in deal volumes from the previous month, although some of this can be put down to seasonality.
We combined data from MarktoMarket's platform and our other sources to estimate the value of deals completed and announced in August 2023.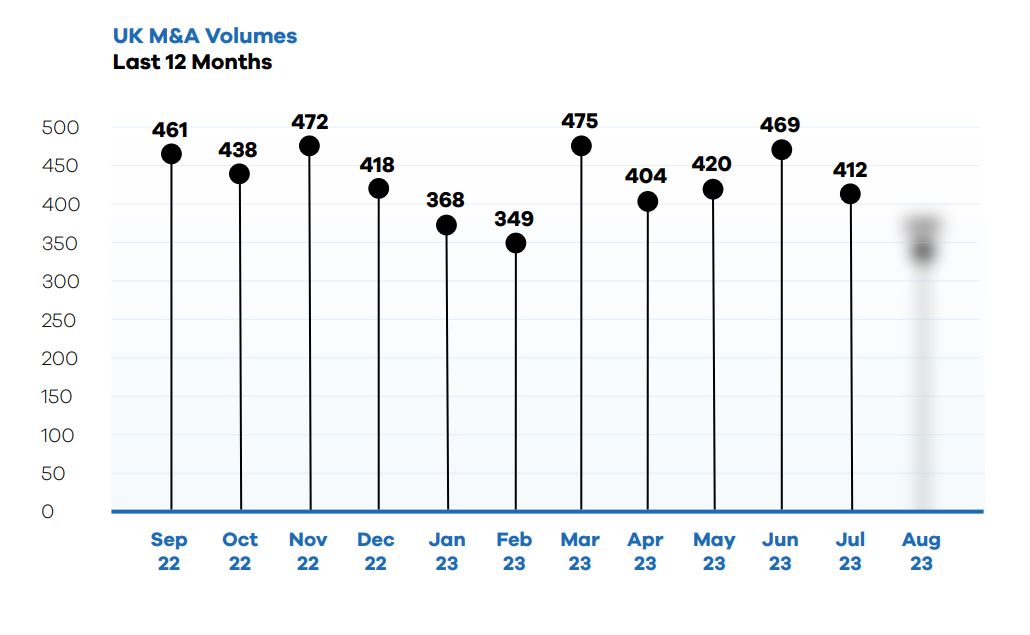 DEAL COMMENTARY
The largest deal in August was Japan Industrial Partners Inc.'s acquisition of Toshiba Corporation for £11 billion.
SPOTLIGHT TRANSACTIONS
Other deals during August included:
Abcam PLC's acquisition of Danaher Corporation for £4.5 billion.
BAE System's acquisition of Ball Aerospace for £4.3 billion.
Basware Oy's acquisition of Glantus for £29.5 million.
The smaller end of the market witnessed the following deals:
SailPoint Technologies UK Ltd's acquisition of Osirium Technologies PLC for £6.6 million.
Concurrent Technologies PLC's acquisition of Phillips Machines & Welding Co Inc for £2.6 million.
Belvoir Group's acquisition of MAB (South West) Ltd for £1 million.
SAMPLE COMPLETED AND ANNOUNCED M&A MULTIPLES – august 2023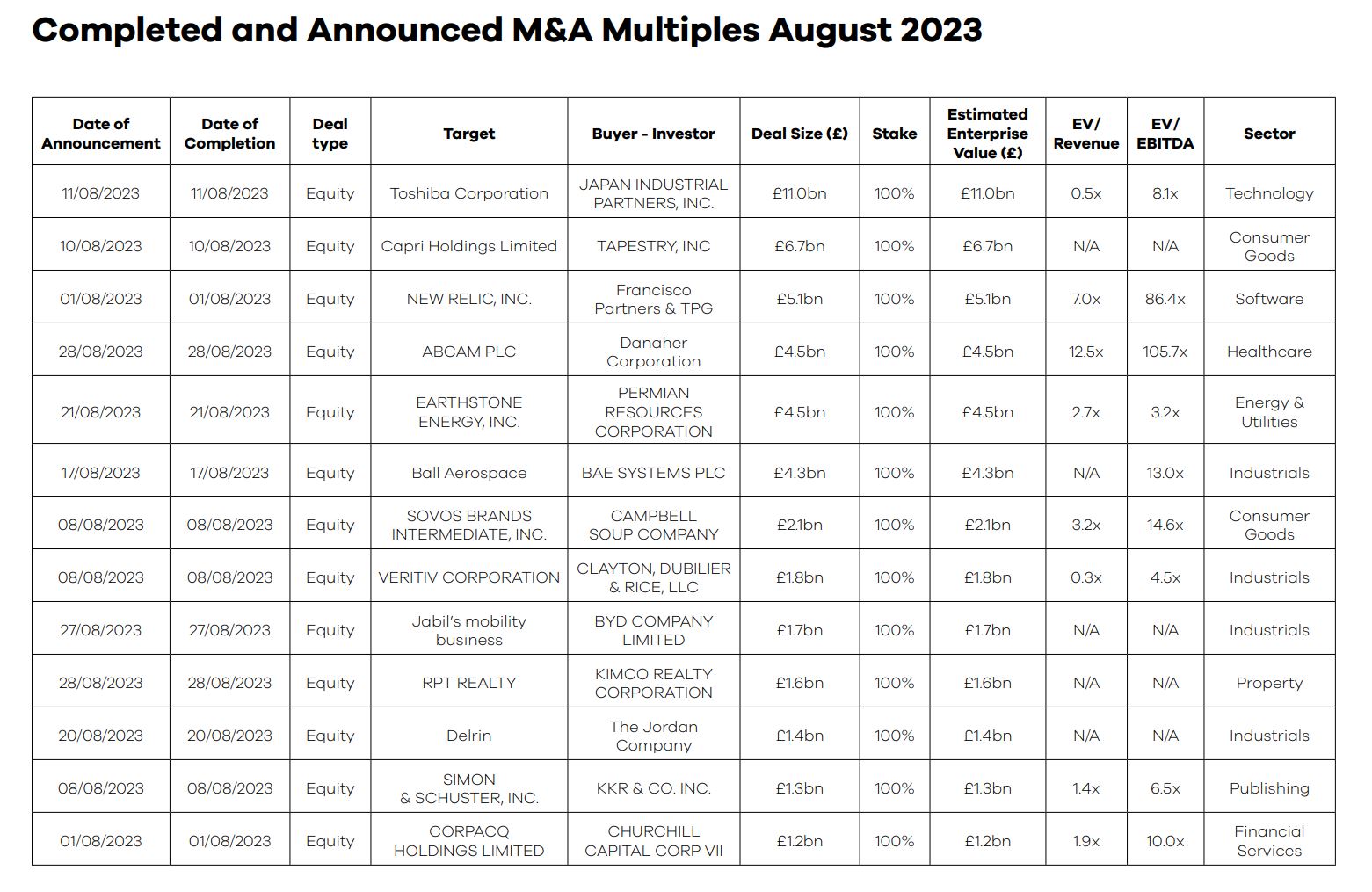 Request the executive report below. Please contact olga@marktomarket.io to discuss access to the full list of deals in the MarktoMarket Valuation Barometers.
For the full list of previous Barometers – visit our reports page.
Request the Report
Submit the form for the executive report.