Insights
Subscribe Now
Monthly updates from our team straight to your inbox
September 2021 Valuation Barometer
Overview
Highlights from our September '21 Valuation Barometer, covering deals and valuation multiples in UK M&A in August 2021.  Request the Executive Summary below.
Highlights
There was no summer hiatus in deal activity with volumes remaining strong and takeover activity continuing to dominate the business pages.
We calculated that M&A deals valued at a total of £26.4 billion were executed or announced during the month of August. This compares to a prior month's total of £36.0 billion.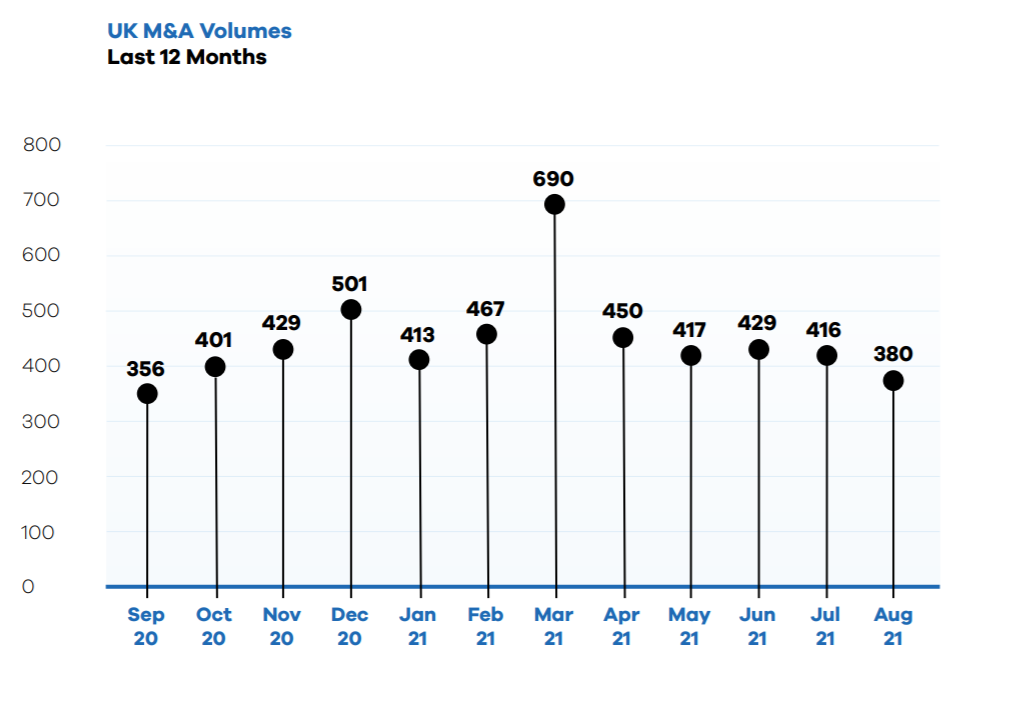 dEAL cOMMENTARY
Sporting goods were a key theme during the month, the headline event being the €2.1 billion acquisition of Reebok by US brand portfolio investor Authentic Brands Group.
The summer tussle over WM Morrison threw up a new surprise. The Morrison takeover will draw to a conclusion after the Takeover Panel called for a rarely-used auction to settle whether Fortress Investment Group or Clayton Dubilier & Rice LLC will take control of the supermarket group, putting to an end months of bids and counter-bids by the buyout groups.
Spotlight Transactions
Other deals during August included:
Wolverine's acquisition of Sweaty Betty for £295 million
Arete Capital's £15 million investment into North West business recovery consultant Leonard Curtis Recovery, which valued the business at £40 million
THG plc's acquisition of Cult Beauty, the online retailer of emerging beauty brands, for £275 million
The smaller end of the market witnessed the following deals:
The disposal of 34% of the share capital of Crest Medical, a healthcare products supplier, for £4.3 million, valuing the business at £12.6 million
The acquisition of Vitality CBD, a premium CBD oil manufacturer, by Yooma Wellness Inc for £10.2 million
Mast Energy Developments PLC's acquisition of Pyebridge Power LTD for £2.5 million
SAMPLE COMPLETED AND ANNOUNCED m&a MULTIPLES – AUGUST 2021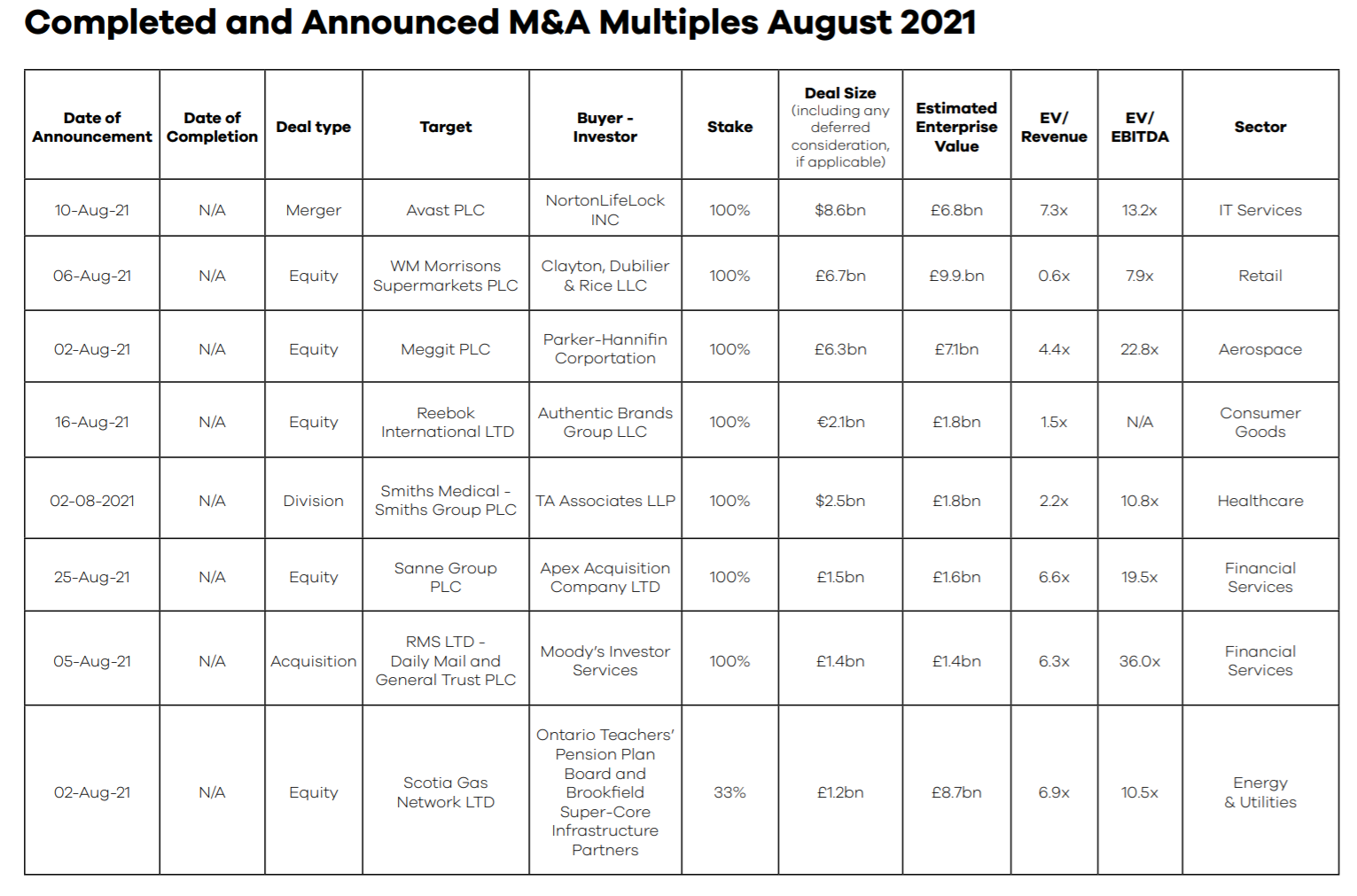 Request the executive report below. Please contact olga@marktomarket.io to discuss access to the full list of deals in the MarktoMarket Valuation Barometers.
For the full list of previous 2020 / 2021 Barometers – visit our reports page.
Request the September 2021 Barometer Executive Report
Submit the form for the executive report.