Customer Case Study - MacRoberts LLP
Find out why MarktoMarket is MacRoberts' "go to" research tool for all things M&A related
---
Location
---
Edinburgh, Glasgow, Dundee
Client Focus
---
smb, individuals & Families, public sector
Customer Profile
MacRoberts is one of Scotland's leading law firms with a history and heritage tracing back over 150 years. Through the delivery of high-quality, innovative and practical solutions for clients, along with an impressive ability to adapt to the contemporary commercial landscape, the firm has maintained a position of leadership and prestige in the Scottish legal
sector and beyond.
MacRoberts Solicitors' strength comes from their collaborative relationships and connections – they have an extensive network of clients and contacts throughout Scotland, as well as strong links to the wider UK and international markets.
"Many of the firm's clients operate nationally and internationally and, therefore, we uphold strong links to the wider UK and international markets. We believe that our strength comes from our collaborative relationships and our connections and we are proud to be part of a number of international networks, allowing us to maintain our connections with global firms and clients."
The team works with clients across the Scottish economy, from the traditional sectors of banking, construction and local and national government, to growth industries such as renewable energy, food and drink and technology.
MacRoberts is one of the few remaining independent firms based solely in Scotland and, whilst the team is based locally, the partnership prides itself on its outward-looking philosophy.
---
Why is data important to MacRoberts LLP?
Macroberts uses data to assist in the identification of future business, to compile pitches for prospective engagements, and to assist clients during transaction processes.
IDENTIFICATION OF FUTURE BUSINESS
Macroberts takes a proactive approach to winning new business. For example, to originate deal activity, partners compile a pack of M&A ideas for clients that have shown an interest in growth through acquisition. Alternatively, searches may be run for potential buyers of a client's business, based on precedent activity in that client's market.
COMPILATION OF PITCH DOCUMENTS
When pitching for a transaction mandate, Macroberts can differentiate themselves and impress the prospective client with knowledge of precedent corporate activity, including details on deal volumes, pricing and participants (target companies and active
buyers). This helps to demonstrate that they not just lawyers but trusted advisers throughout a transaction process.
ASSISTING CLIENTS DURING A TRANSACTION PROCESS
Macroberts can refer to data to help clients come to more informed decisions during deal processes, for example, benchmarking offers against precedent transactions and exploring other potential buyers for their client's business.
---
In an increasingly competitive industry, providing sound technical legal advice is a given - corporate lawyers must also demonstrate commercial acumen and an understanding of their client's industry dynamics. Access to robust data and intelligence is absolutely fundamental to this.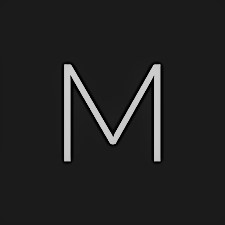 Why Did MacRoberts Choose MarktoMarket?
Unannounced Deal Data
---
MarktoMarket's ability to surface transaction intelligence (M&A deals and capital raisings) that have not been announced in the press gives Macroberts an edge when speaking to clients. Knowing what nobody else knows is key to being perceived as a well-informed, trusted adviser.
Buyer Activity
---
MarktoMarket's Buyer Research module gives Macroberts the tools to help their clients understand buyers in their sector. The module also allows users to drill into private equity portfolios to uncover the prices and multiples paid for investee companies and identify which of these businesses may be ripe for exit and which may be looking for bolt-on acquisitions.
Business Development
---
MarktoMarket's Companies Search tool helps Macroberts identify, analyse and engage with clients that fit their target profile. The platform's proprietary company classification taxonomy and multiple filters facilitate fast, effective identification of target clients. The company profiles provide a rich overview of individual business performance for in-depth analysis. Contact details allow Macroberts to engage with these clients.
---
What does the team say about MarktoMarket?
World-Class Company Intelligence
"MarktoMarket gives us world-class company intelligence at our fingertips.
The data allows us to initiate new business in a way that would be impossible without access to the platform."
Go-To Tool For Research
"I work on a high volume of transactions and need information quickly that I can trust. MarktoMarket is intuitive, slick and has high data integrity – it is my 'go-to' tool for searching for information on individual companies, deals and markets."
Interested in finding out how MarktoMarket can help you streamline your research?
Submit the form and one of our team will be in touch to give you a personalised tour of the platform.