Customer Case Study - Souter Investments
Find out how Souter Investments use MarktoMarket platform to help aid investment decision making.
---
Industry
---
FAMILY OFFICE / INVESTMENT
Client Focus
---
MID-MARKET PRIVATE EQUITY
Customer Profile
Based in Edinburgh, Souter Investments is the private family investment office of Stagecoach co-founder, Sir Brian Souter.
The firm invests across a range of asset classes, however has a primary focus on Private Equity investments in the mid-market. Their cheque size is between £2 million and £30 million, with a "sweet spot" of £5 million to £15 million.
As a sector agnostic investor, Souter Investments has a diverse portfolio across a range of markets, including Business Services, Financial Services, Healthcare and industrials.
Since 2007, Souter Investments has invested over £450m in around 60 businesses.
---
Why is data important to Souter?
When it comes to research, the investment team relies on data to derive actionable insights on both specific businesses and the wider markets in which they operate.
From a business perspective, the team utilises data to conduct their own due diligence into prospective investments, especially where there is a lack of information from formal IM or CDD reports. This involves deep analysis of historic and live information around a company's financials and growth trajectory, amongst other factors.
From a market perspective, the team relies on external data sources to support early stage-research into target sectors, as well as to complement information provided as part of more advanced formal deal processes. This includes gathering insights around previous deals within a sector of interest, comparable transactions and their associated multiples, and competitive landscapes.
Deal data and multiples are always of interest to the team, primarily for keeping track of what is being paid for certain asset classes and within certain sectors.
"We don't like to waste people's time, so having good intelligence early in the process helps us make decisions. I use MarktoMarket for due diligence on companies we're looking at for potential investment. The origination module is useful for delving down into information not always covered in IMs, such as the past five years' financial history." Scott Mackenzie, Investment Manager
---
MarktoMarket is useful for getting snapshots of where a business or sector is at any given time. It also enables you to look historically, whereas some people focus only on looking forward when it comes to deals. It gives you a more comprehensive picture from which to make decisions.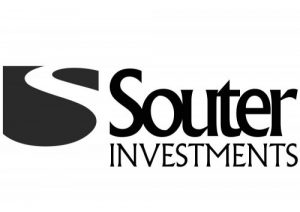 Why Did Souter Choose MarktoMarket?
One-Click Data Audit
---
Robust deal data, particularly with regard to accurate multiples, is a required component in many of the team's research projects. MarktoMarket's unique one-click audit functionality, which allows users to see the exact source of any data point affecting a valuation, makes it simple to conduct the detailed research needed for such projects.
Deal Origination Tool
---
With a significant number of potential opportunities coming into the firm on a monthly basis, the team is highly experienced in conducting both early-stage research and detailed due diligence for potential investments. As part of these processes, they use MarktoMarket's origination module to deep dive into specific companies or sectors in order to build a more comprehensive picture of an investment opportunity or deal landscape.
Streamlined Research
---
MarktoMarket's origination module aggregates a broad range of real-time and historic company data sets, which can all be viewed on one dashboard. Combined with the platform's intuitive search functionality, the Souter team find this makes sourcing and extracting relevant data much easier than other tools, especially with regards to financial information.
---
What does the team say about MarktoMarket?
Reliable data at fingertips
"The platform's audit trail is absolutely ideal. We like to delve into and understand the details, so it's great just to be able to click a button and see immediately where a piece of information has come from."
Decision-making aid
"We use MarktoMarket to get a deeper understanding of multiples being paid in markets we invest in, to inform the regular valuations we do, and to get a feel for what we should be paying for future potential investments."
Unlimited support
"The team is capable, accessible and down to earth. Speaking to MarktoMarket is a very different experience from speaking to other data providers."
Interested in learning how MarktoMarket can help streamline your research?
Submit the form and one of our team will be in touch to give you a personalised tour of the platform.