Insights
Subscribe Now
Monthly updates from our team straight to your inbox
October 2022 Valuation Barometer
OVERVIEW
Highlights from our October 2022 Valuation Barometer, covering deals and valuation multiples in UK M&A in September 2022.  Request the Executive Summary below.
HIGHLIGHTS
Deal volumes in September 2022 were on par with August 2022 but slightly lower than volumes observed in the first half of 2022.
We combined data from MarktoMarket's platform and our other sources to estimate the value of deals completed and announced in September 2022. We calculated that M&A deals valued at a total of £25.6 billion were executed or announced during the month.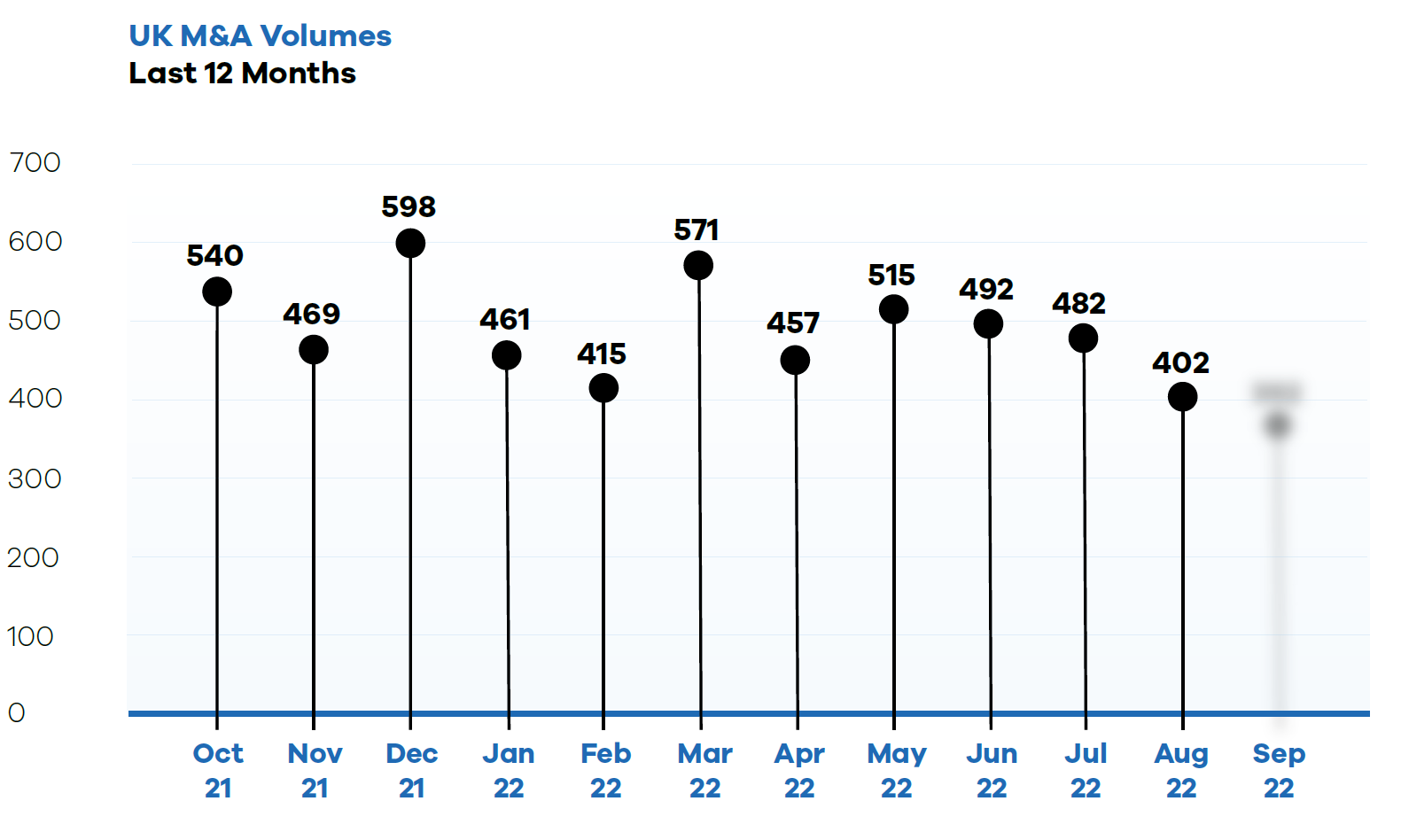 DEAL COMMENTARY
The largest deal was Schneider Electric's acquisition of Aveva Group PLC at an enterprise
value of £10.2 billion. Already owning a stake of 60%, this step acquisition results in 100% ownership of the British industrial and engineering software business by the French conglomerate, having purchased a controlling stake in 2018. Under the take-private deal,
Schneider will look to expedite decision-making, increase R&D investment and accelerate Aveva's evolution to a subscription business model.
SPOTLIGHT TRANSACTIONS
Other deals during September  included:
The smaller end of the market witnessed the following deals:
More Acquisitions PLC acquired Megasteel for £49.5 million
New Wave Group AB acquired B.T.C Activewear for £33 million.
The disposal of a 3% in Mone Brothers Group Ltd at an estimated enterprise value of £6.9 million.
SAMPLE COMPLETED AND ANNOUNCED M&A MULTIPLES – September 2022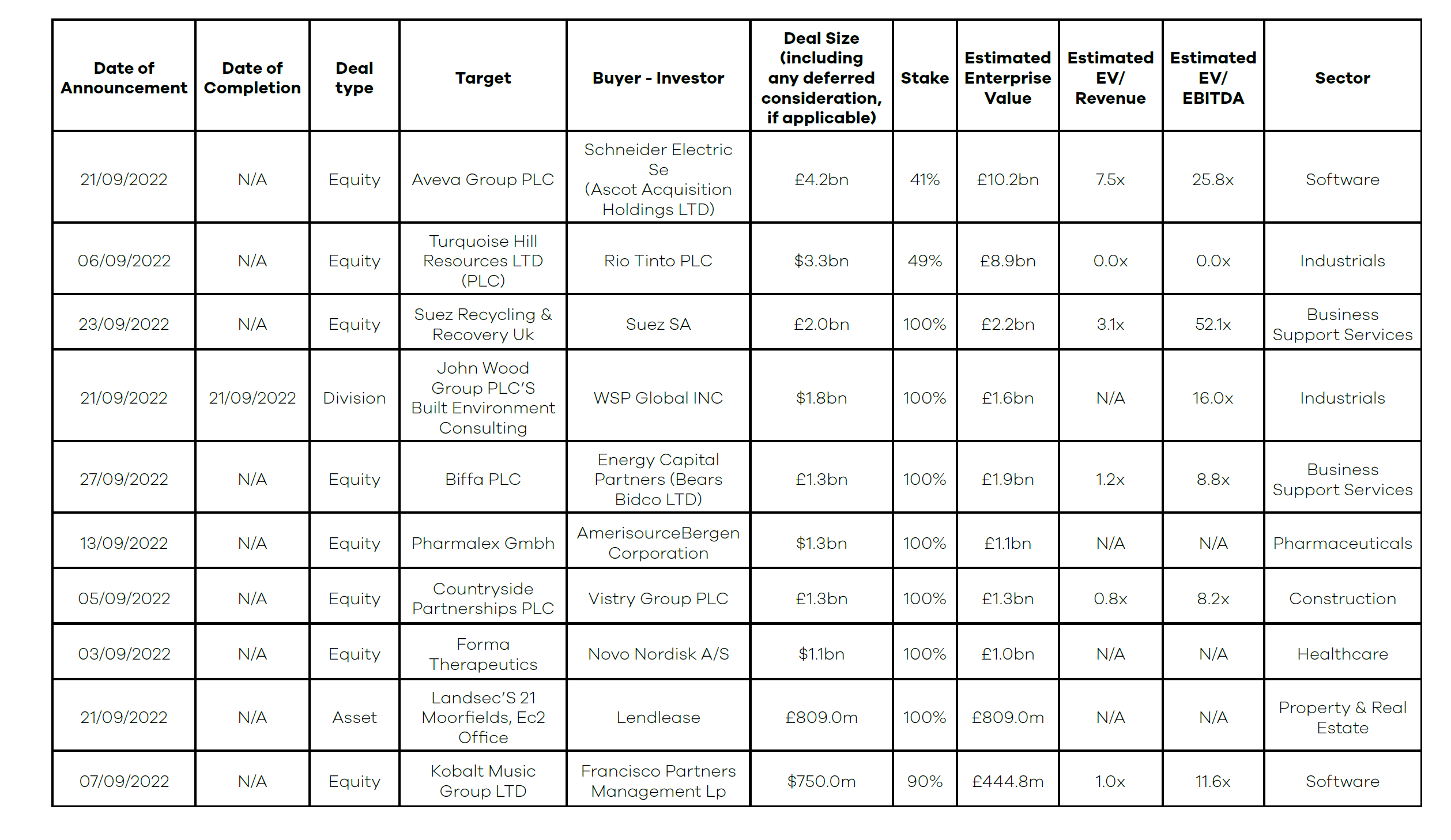 Request the executive report below. Please contact nick.webb@marktomarket.io to discuss access to the full list of deals in the MarktoMarket Valuation Barometers.
For the full list of previous 2021 / 2022 Barometers – visit our reports page.
Request the Report
Submit the form for the executive report.