Insights
Subscribe Now
Monthly updates from our team straight to your inbox
November 2022 Valuation Barometer
OVERVIEW
Highlights from our November 2022 Valuation Barometer, covering deals and valuation multiples in UK M&A in October 2022.  Request the Executive Summary below.
HIGHLIGHTS
Deal volumes decreased significantly in October 2022 compared to the last 12 months. October 2022 observed a number of deals in the healthcare sector whilst the two largest deals were in the energy sector.
We combined data from MarktoMarket's platform and our other sources to estimate the value of deals completed and announced in October 2022. We calculated that M&A deals valued at a total of £12.9 billion were executed or announced during the month.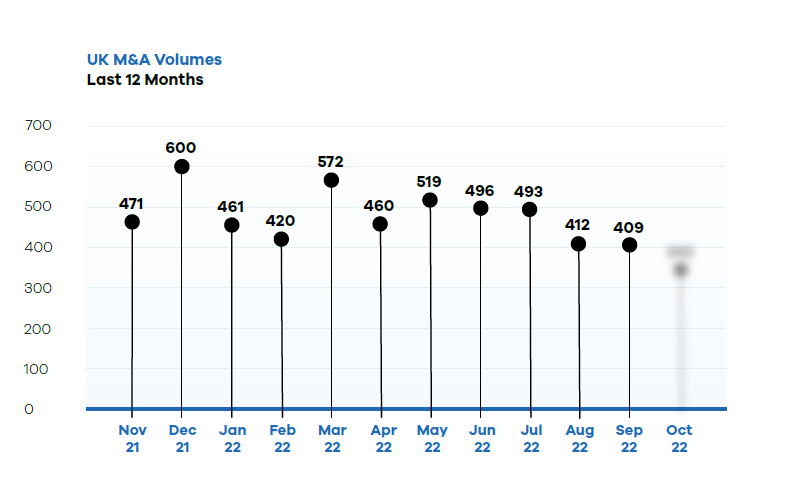 DEAL COMMENTARY
The largest deals were BP's acquisition of Archaea Energy Inc for $4.1 billion, Veritas Capital's agreement to acquire Wood Mackenzie for $3.3 billion, and The Binding Site Group being acquired by Thermo Fisher Scientific for £2.25 billion.
SPOTLIGHT TRANSACTIONS
Other deals during October  included:
The smaller end of the market witnessed the following deals:
SAMPLE COMPLETED AND ANNOUNCED M&A MULTIPLES – September 2022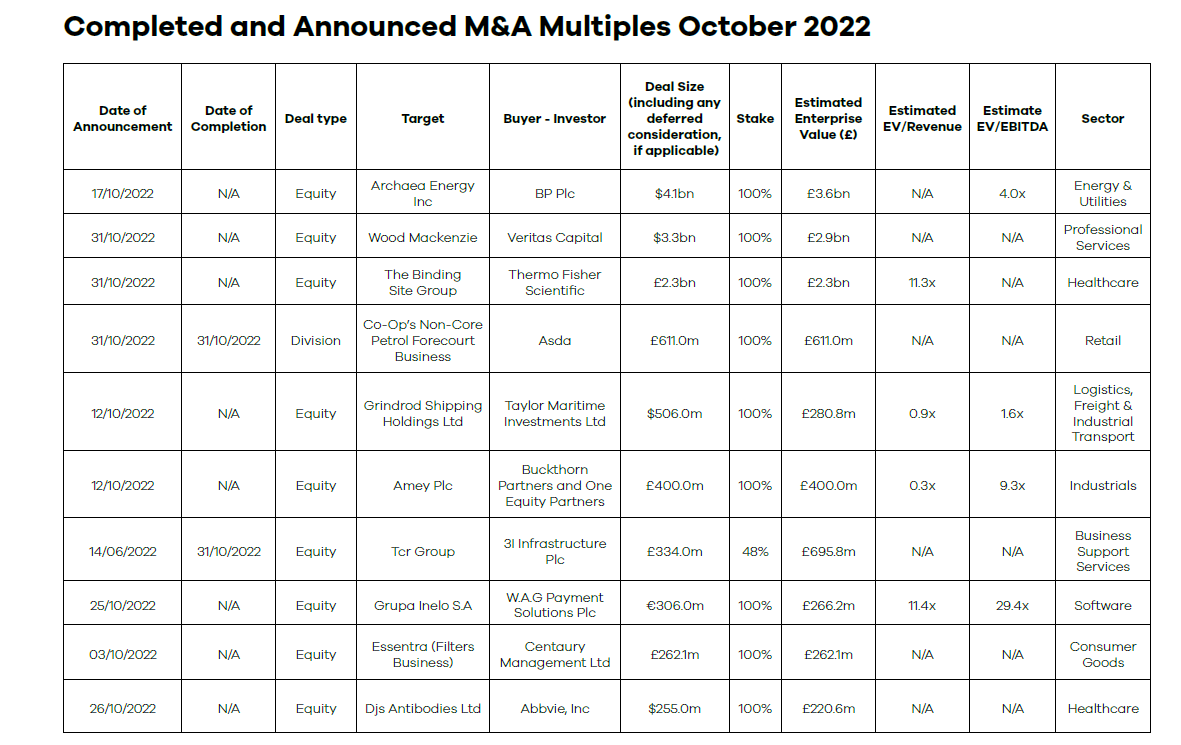 Request the executive report below. Please contact nick.webb@marktomarket.io to discuss access to the full list of deals in the MarktoMarket Valuation Barometers.
For the full list of previous 2021 / 2022 Barometers – visit our reports page.
Request the Report
Submit the form for the executive report.