Insights
Subscribe Now
Monthly updates from our team straight to your inbox
May 2023 Valuation Barometer
OVERVIEW
Highlights from our May 2023 Valuation Barometer, covering deals and valuation multiples in UK M&A in April 2023.  Request the Executive Summary below.
HIGHLIGHTS
April has seen a decrease in deal volumes from both the previous month and same month last year.
We combined data from MarktoMarket's platform and our other sources to estimate the value of deals completed and announced in April 2023.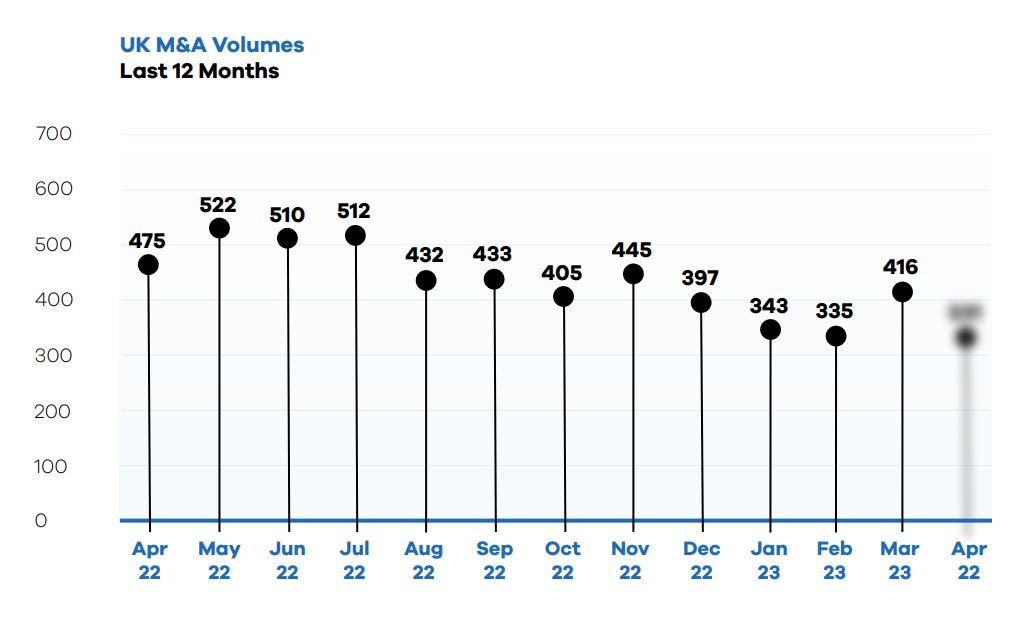 DEAL COMMENTARY
The largest deal in April was Endeavor Group Holdings INC.'s acquisition of World Wrestling Entertainment INC. for $9.3 billion.
SPOTLIGHT TRANSACTIONS
Other deals during April included:
IK Investment Partners' acquisition of Medica Group plc for £269 million.
Cap10 Partners' acquisition of Sureserve Group PLC for £214 million.
Convatec Group's acquisition of 30 Technology's wound care division for £176 million.
The smaller end of the market witnessed the following deals:
Hyatt's acquisition of London-based luxury hotel platform Mr & Mrs Smith for £53 million.
Mattioli Woods' acquisition of Doherty Pension & Investment Consultancy for £15.3 million.
Judges Scientific's acquisition of Henniker Scientific for £2.3 million.
SAMPLE COMPLETED AND ANNOUNCED M&A MULTIPLES – april 2023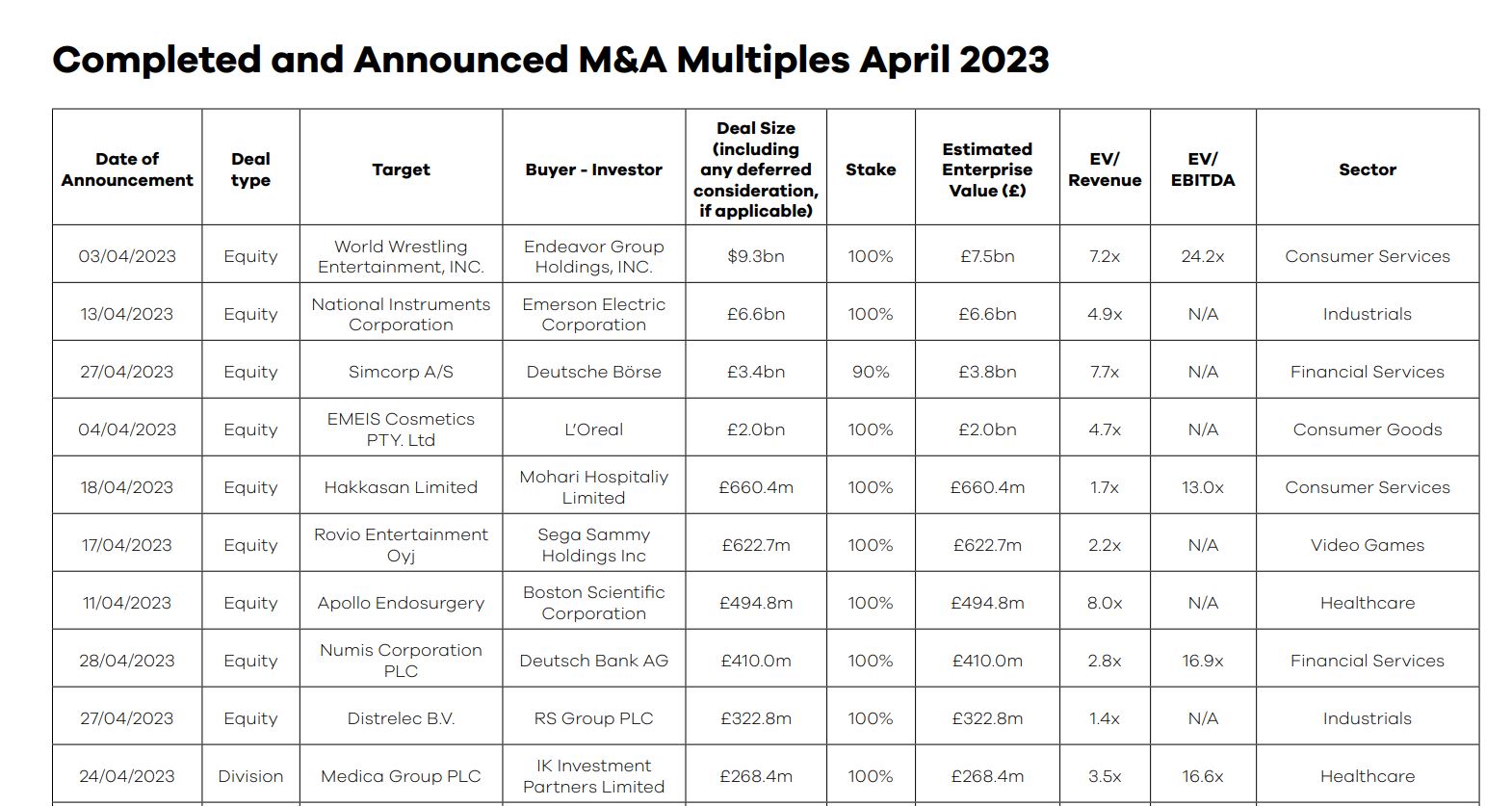 Request the executive report below. Please contact olga@marktomarket.io to discuss access to the full list of deals in the MarktoMarket Valuation Barometers.
For the full list of previous Barometers – visit our reports page.
Request the Report
Submit the form for the executive report.