Insights
Subscribe Now
Monthly updates from our team straight to your inbox
June 2022 Valuation Barometer
OVERVIEW
Highlights from our June 2022 Valuation Barometer, covering deals and valuation multiples in UK M&A in May 2022.  Request the Executive Summary below.
HIGHLIGHTS
Deal volumes were marginally lower in May 2022 when compared to the previous month as inflationary pressures continued and talk around an impending UK recession increased.
We combined data from MarktoMarket's platform and our other sources to estimate the value of deals completed and announced in May 2022. We calculated that M&A deals valued at a total of £14.8 billion were executed or announced during the month. This compares to a prior month total of £11.9 billion.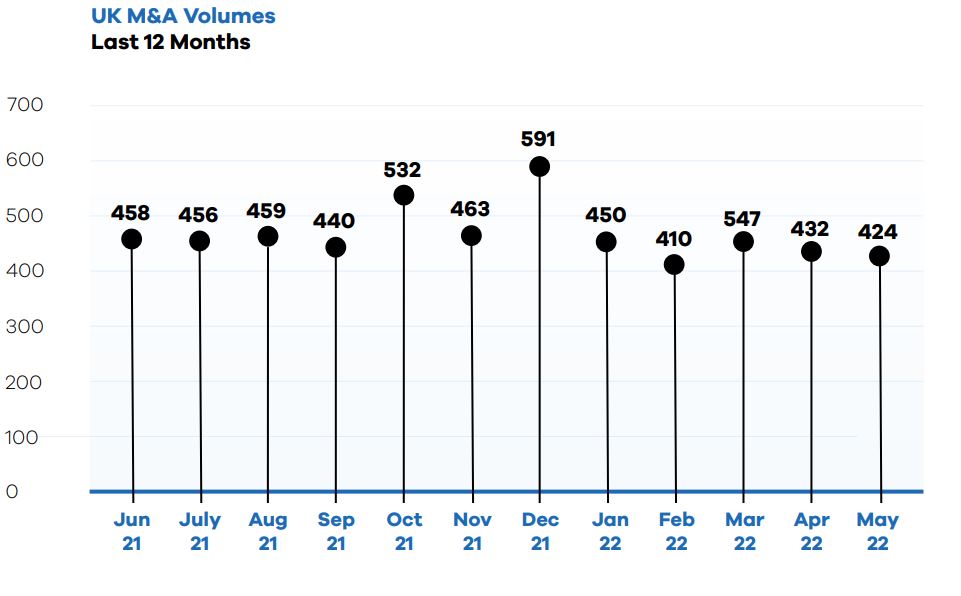 DEAL COMMENTARY
Brookfields Asset Management Inc's bid of £4.1 billion for HomeServe PLC came in at a 71% premium on the previous day's Introduction closing share price.
SPOTLIGHT TRANSACTIONS
Other deals during May included:
Kohlberg Kravis Roberts & Co. L.P.'s ("KKR") acquisition of ContourGlobal PLC for an enterprise value of $6.1 billion.
HG Capital's acquisition of Ideagen PLC, a regulatory and compliance software provider, for £1.1 billion.
Moonpig's acquisition of Smartbox Group, a UK gift experience platform trading as Buyagift, for £124 million.
The smaller end of the market witnessed the following deals:
The acquisition of Futrli, a cash flow forecasting software business, by Sage for £20 million.
Ocado Group's acquisition of robotics start up Myrmex Inc for €10.2 million.
The disposal of a 1% stake in a furniture retailer, Barker and Stonehouse, at an estimated enterprise value of £16.5 million.
SAMPLE COMPLETED AND ANNOUNCED M&A MULTIPLES – june 2022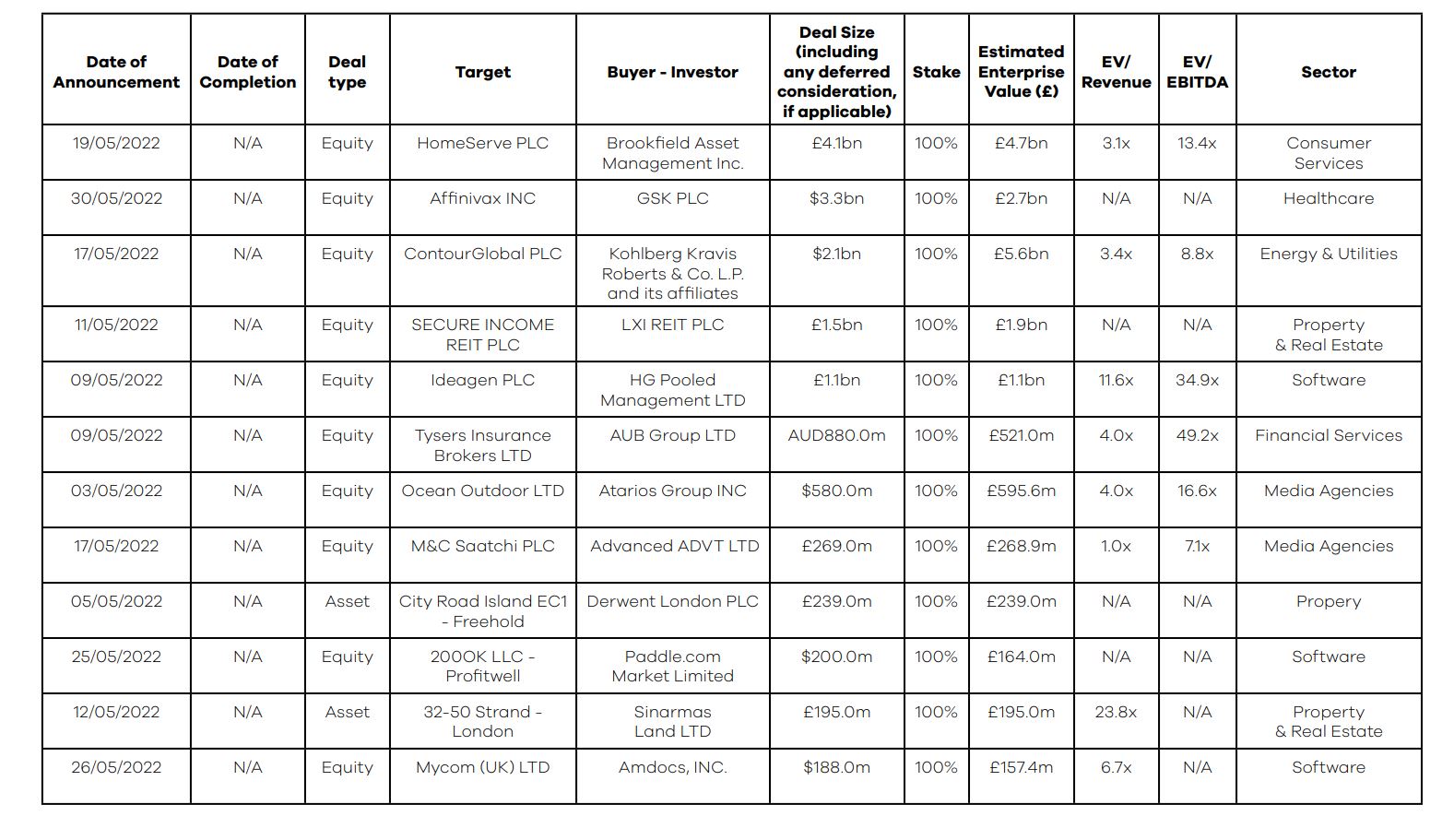 Request the executive report below. Please contact nick.webb@marktomarket.io to discuss access to the full list of deals in the MarktoMarket Valuation Barometers.
For the full list of previous 2021 / 2022 Barometers – visit our reports page.
Request the Report
Submit the form for the executive report.