Insights
Subscribe Now
Monthly updates from our team straight to your inbox
Market Report | April 2022 Valuation Barometer
OVERVIEW
Highlights from our April 2022 Valuation Barometer, covering deals and valuation multiples in UK M&A in March 2022.  Request the Executive Summary below.
HIGHLIGHTS
Activity increased marginally in March following a slower February. 
We combined data from MarktoMarket's platform and our other sources to estimate the value of deals completed and announced in March 2022. We calculated that M&A deals valued at a total of £15.8 billion were executed or announced during the month. This compares to a prior month total of £7.1 billion.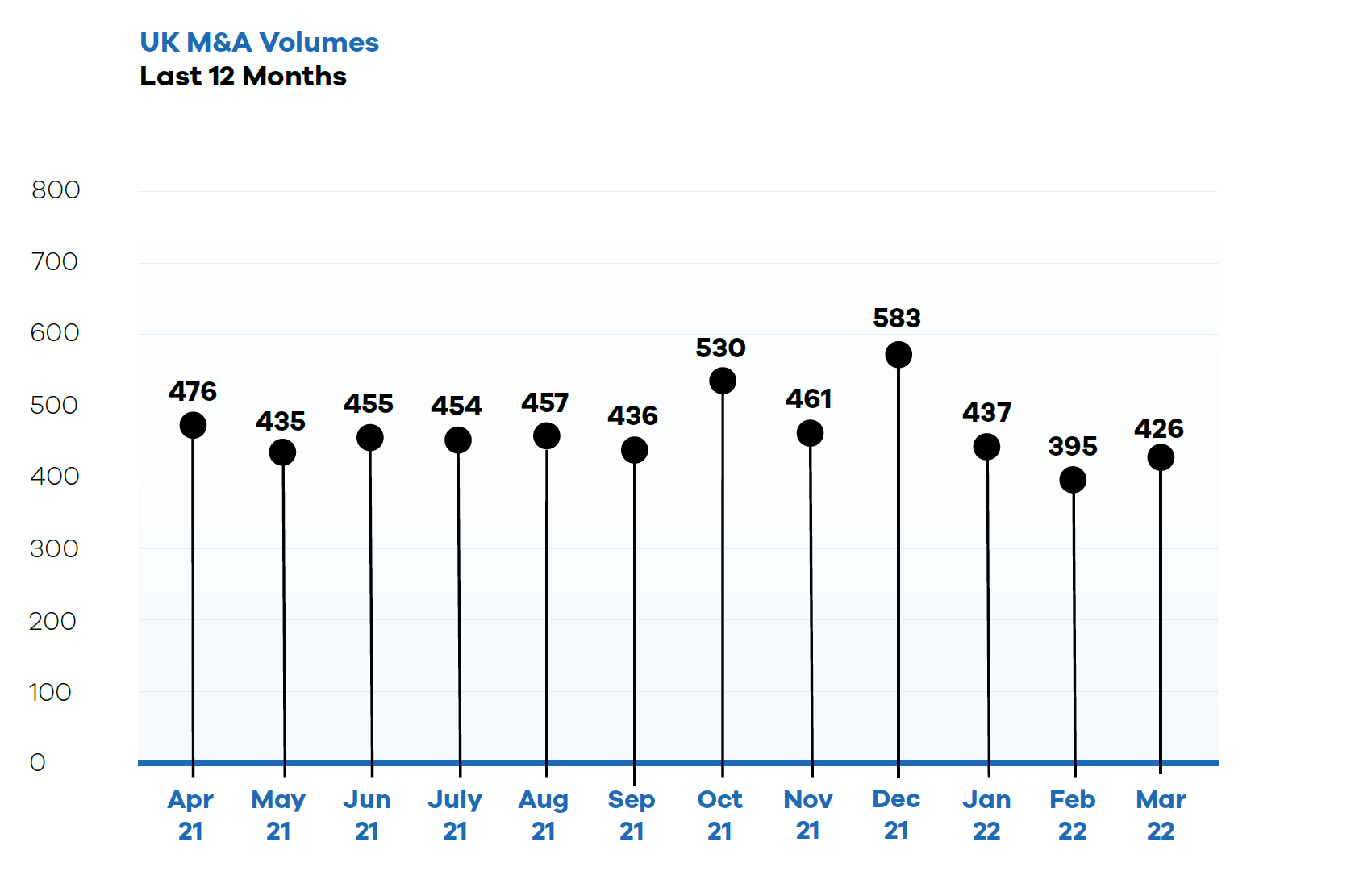 DEAL COMMENTARY
The largest deal in March was the National Grid's sale of 60% of its UK gas transmission and metering business (NGG). NGG is being acquired by the consortium of Macquarie Asset Management and British Columbia Investment Management Corporation at an enterprise value of £9.6 billion.
SPOTLIGHT TRANSACTIONS
Other deals during March included:
The acquisition of Roadchef, the UK motorway service area operator by Macquarie Asset Management from Antin Infrastructure Advisors for £900 million.

Insurance service provider Global Risk Partners (GRP) was acquired by Brown & Briwn Inc. for £1.6 billion.

Incremental Group, the digital transformation business, was acquired by Telefónica Tech for £175 million.
HooYU Limited, a KYC (know your customer) technology business, was acquired by Mitek Industries Limited for £98 million.
The smaller end of the market witnessed the following deals:
Children's personal care brand, Childs Farm, was sold for an enterprise value of £40 million.
Vimiam Group acquired Avacta's Animal Health division for consideration of £2.3 million.
The sale of a 2% stake in investment consultants, Albourne Partners, at an estimated enterprise value of £113 million.
SAMPLE COMPLETED AND ANNOUNCED M&A MULTIPLES – March 2022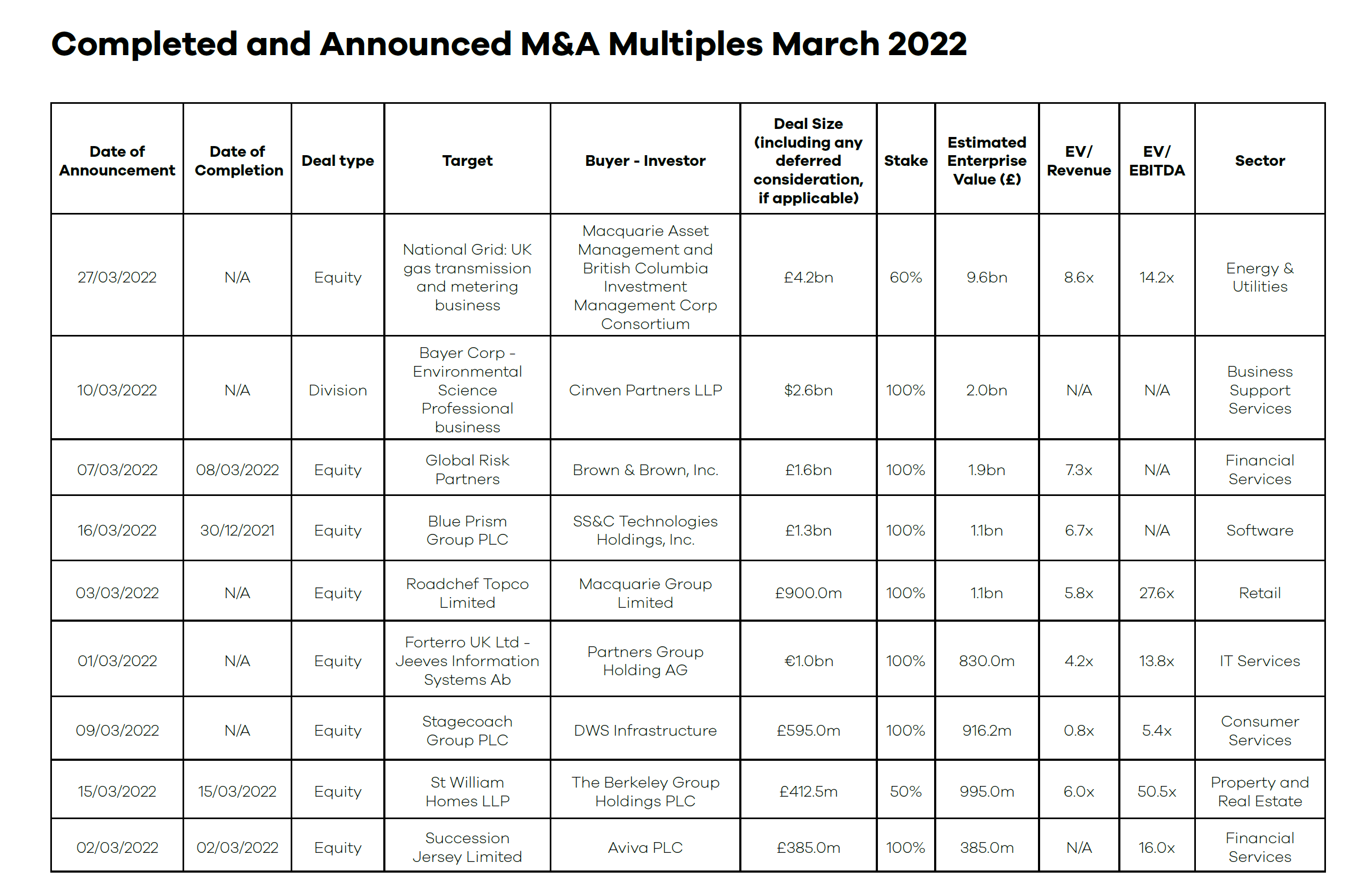 Request the executive report below. Please contact nick.webb@marktomarket.io to discuss access to the full list of deals in the MarktoMarket Valuation Barometers.
For the full list of previous 2021 / 2022 Barometers – visit our reports page.