Insights
Subscribe Now
Monthly updates from our team straight to your inbox
March 2021 Valuation Barometer
Overview
Highlights from our March '21 Valuation Barometer, covering deals and valuation multiples in UK M&A in February 2021.  Request the report below.
Highlights
The last month proved to be another strong period for UK deal activity. A total of 395 M&A transactions were recorded in February (19% higher than January).
The energy sector was particularly active. Greencoat Energy completed 4 deals in the month, including its first entry into Scandinavia with the acquisition of a 43MW wind farm development for €60 million.
We calculated that M&A deals valued at a total of £48.2 billion were executed or announced during the month, 45% higher than January 2021.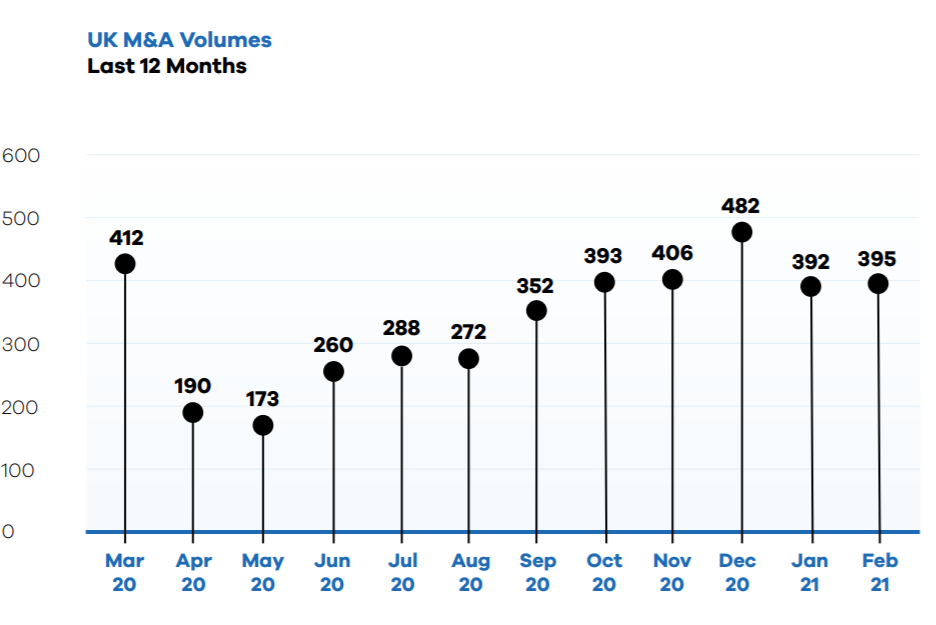 dEAL cOMMENTARY
We identified 9 events with a deal value of over £1 billion, including Jazz Pharmaceuticals' bid for medicinal cannabis company GW Pharmaceuticals, and the proposed reverse of startup
online car retailer Cazoo into a US-listed Special Purpose Acquisition Vehicle (SPAC).
Spotlight Transactions
Other deals during February included:
Reading-based Dialog Semiconductor's £4.2 billion takeover by Renesas Electronics Corporation of Japan
The €3.5 billion investment into vet practice consolidator Independent Vetcare by private equity groups Silver Lake Partners and EQT
Greencoat Energy's acquisition of Kokkoneva wind farm for €60m
The smaller end of the market witnessed the following deals:
Coca-Cola European Partners' acquisition of Coca-Cola Amatil, one of the largest bottlers and
distributors of Coke and other drinks in Asia-Pacific, valuing the business at £5.8 million
The sale of Mortgage Gym, an online mortgage calculator and adviser, to LSL Property Services for £2.4 million
The £2.3 million acquisition of wealth management business Montagu by Mattioli Woods
sAMPLE COMPLETED AND ANNOUNCED m&a MULTIPLES – February 2021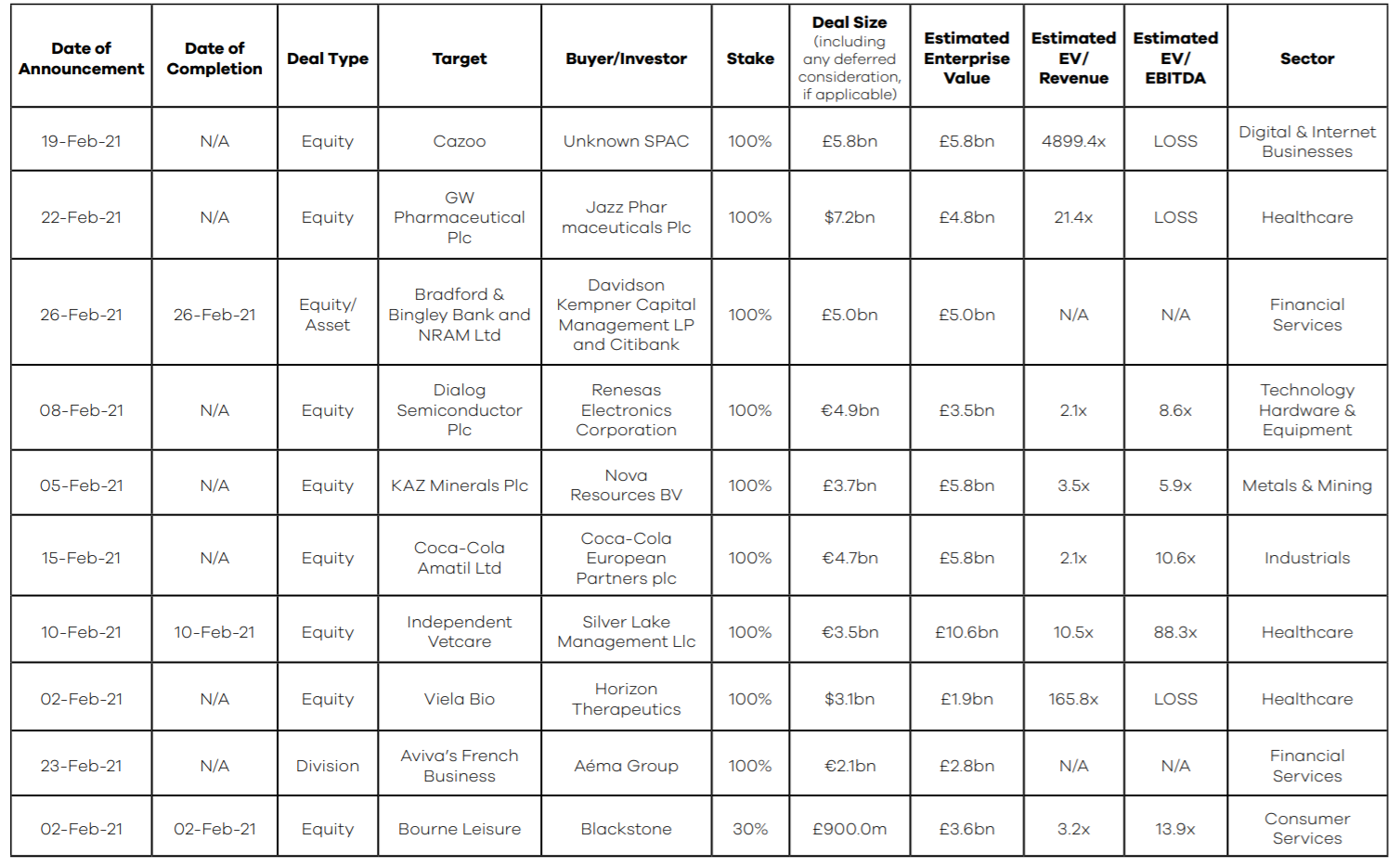 Request the executive report below. Please contact olga@marktomarket.io to discuss access to the full list of deals in the MarktoMarket Valuation Barometers.
For the full list of previous 2020 / 2021 Barometers – visit our reports page.
Request the March 2021 Barometer
Submit the form for the executive report.