Insights
Subscribe Now
Monthly updates from our team straight to your inbox
June 2021 Valuation Barometer
Overview
Highlights from our June '21 Valuation Barometer, covering deals and valuation multiples in UK M&A in May 2021.  Request the Executive Summary below.
Highlights
MarktoMarket's latest data indicates a continuation of the 'return to normal' levels of activity in UK M&A markets following elevated deal volumes in the first quarter of 2021.
The total value of deals completed in May grew by 80% to £22.5 billion from £12.5 billion in April, despite the number of transactions over £1 billion falling from nine to six.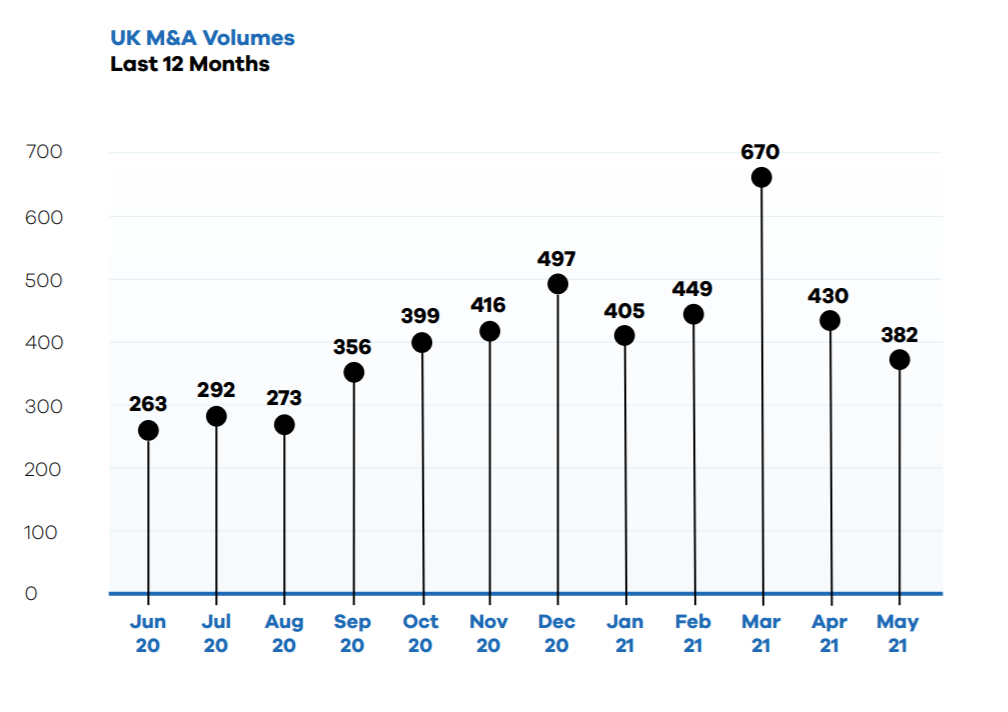 dEAL cOMMENTARY
Coinciding with the pick-up in IPO activity has been the corollary – buyer interest in UK plcs from private equity. UDG Healthcare (Clayton, Dubilier & Rice), John Laing (KKR), Sanne Group (Cinven) and St Modwen (Blackstone) were amongst the recipients of bids from buyout firms.
Spotlight Transactions
Other deals during May included:
KKR's acquisition of a majority stake in ERM, a deal that values the sustainability consultancy at $3 billion
Ramsay Health Care Ltd's acquisition of 100% of stakes in Spire Healthcare Group for just under £1 billion
Centricus Acquisition Corp's buyout of Arquit Ltd for $1.4 billion
The smaller end of the market witnessed the following deals:
The $20 million acquisition of property transaction software specialist Terrafirma IDC by US
legal solutions provider Dye & Durham
The sale of cannabis wellness business Ciitech to Fragrant Prosperity for £17.5 million
The acquisition of a 10% stake in Timothy Taylor, brewer of the eponymous beer, for £2.5 million
sAMPLE COMPLETED AND ANNOUNCED m&a MULTIPLES – may 2021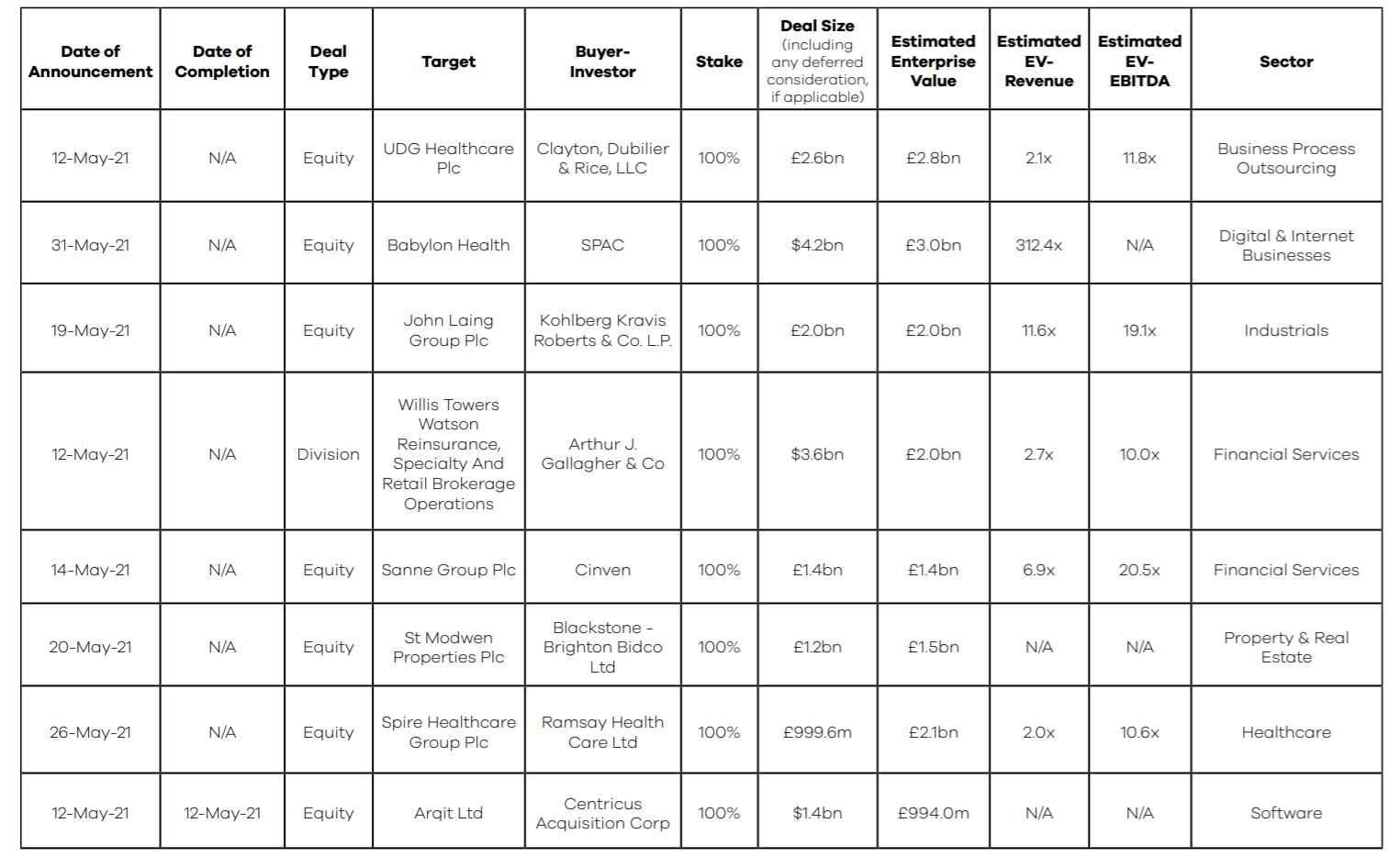 Request the executive report below. Please contact olga@marktomarket.io to discuss access to the full list of deals in the MarktoMarket Valuation Barometers.
For the full list of previous 2020 / 2021 Barometers – visit our reports page.
Request the June 2021 Barometer
Submit the form for the executive report.