Insights
Subscribe Now
Monthly updates from our team straight to your inbox
July 2022 Valuation Barometer
OVERVIEW
Highlights from our July 2022 Valuation Barometer, covering deals and valuation multiples in UK M&A in June 2022.  Request the Executive Summary below.
HIGHLIGHTS
Deal volumes in June 2022 trailed marginally behind previous months, however, we anticipate the number to increase as we uncover further June deals in the coming months.
We combined data from MarktoMarket's platform and our other sources to estimate the value of deals completed and announced in June 2022. We calculated that M&A deals valued at a total of £22.8 billion were executed or announced during the month. This compares to a prior month total of £14.8 billion.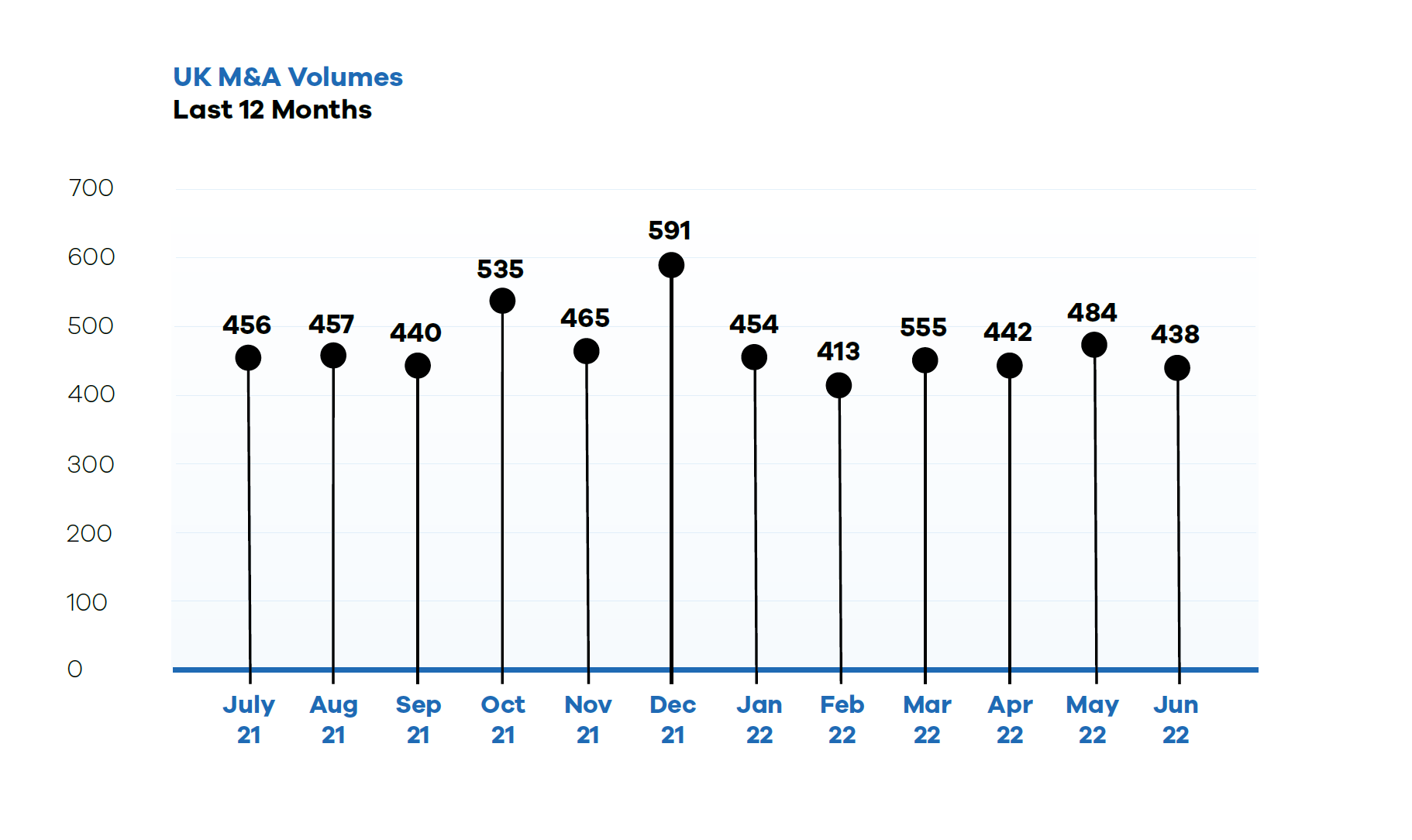 DEAL COMMENTARY
The largest deal of the month was the take-private of Zendesk Inc, led by Permira Limited and Hellman & Friedman LLC, for $10.2 billion. Pressure was increasing for a return on investment from Zendesk shareholders since it prematurely turned down a bid of $17 million at the start of 2022.
SPOTLIGHT TRANSACTIONS
Other deals during June included:
Dutch private equity firm Waterland's acquisition of Cooper Parry for £100 million.
Bridgepoint Development Capital's acquisition of Analysis Mason for £210 million
Morphy Richards' sale by Glen Dimplex to Guangdong Xinbao Electrical Appliance Holdings for €210 million.
The smaller end of the market witnessed the following deals:
The acquisition of Airlink Group Limited, a retail technology company, by StrongPoint ASA for £9.5 million.
Foresight's acquisition of Downing's technology ventures division, which includes management of Downing's VCTs and ventures enterprise investment scheme, for £17.8 million.
The disposal of a 2% stake in pub operator, J T Davies and Sons Holdings Limited, at an estimated enterprise value of £64.3 million.
SAMPLE COMPLETED AND ANNOUNCED M&A MULTIPLES – June 2022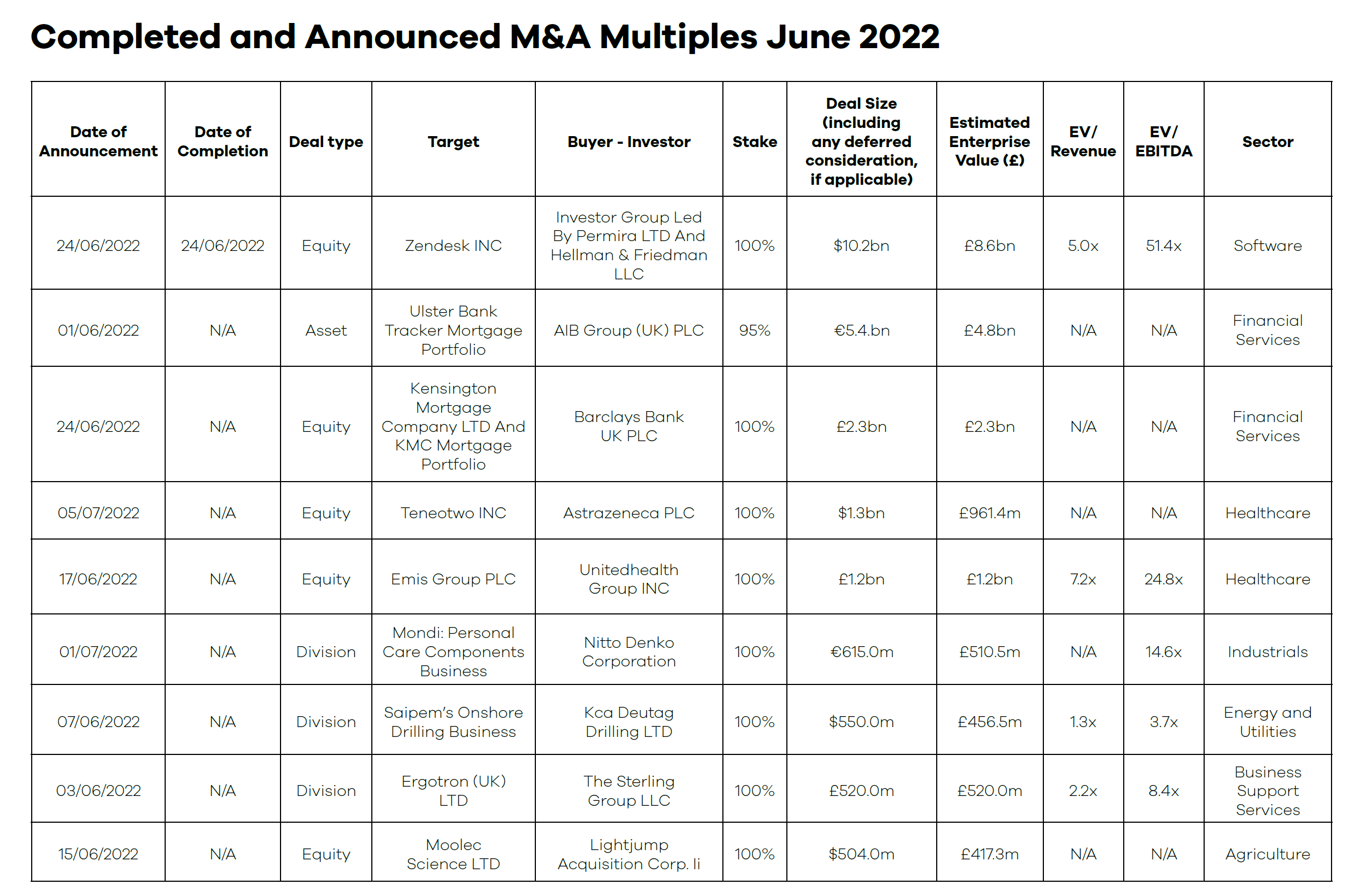 Request the executive report below. Please contact nick.webb@marktomarket.io to discuss access to the full list of deals in the MarktoMarket Valuation Barometers.
For the full list of previous 2021 / 2022 Barometers – visit our reports page.
Request the Report
Submit the form for the executive report.