Insights
Subscribe Now
Monthly updates from our team straight to your inbox
January 2023 Valuation Barometer
OVERVIEW
Highlights from our January 2023 Valuation Barometer, covering deals and valuation multiples in UK M&A in December 2022.  Request the Executive Summary below.
HIGHLIGHTS
Deal volumes in December 2022 were substantially higher than in November 2022 as would be expected for the last month of the year.
We combined data from MarktoMarket's platform and our other sources to estimate the value of deals completed and announced in December 2022.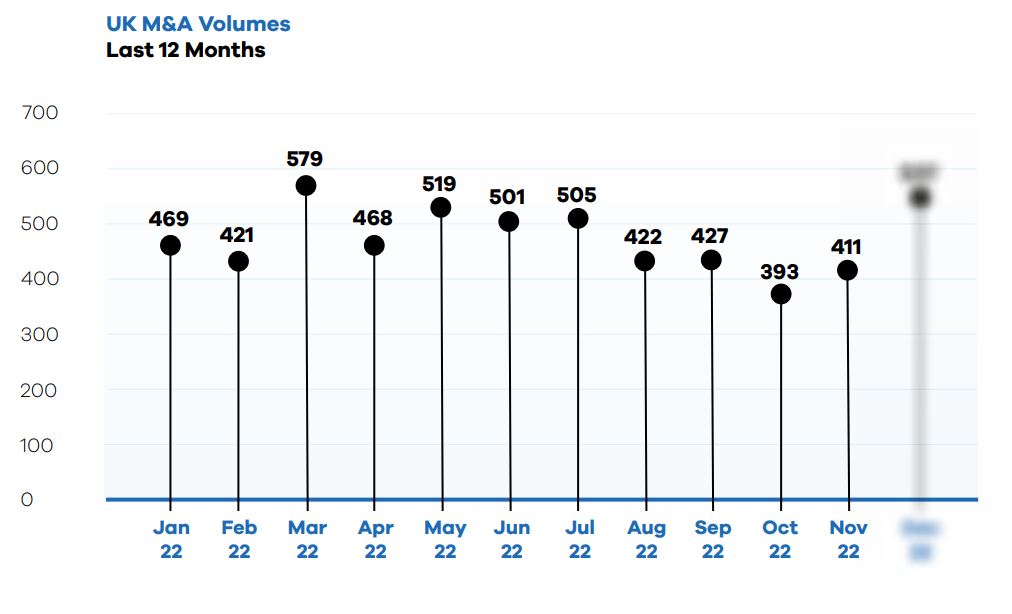 DEAL COMMENTARY
The largest deal in December was Advent International's acquisition of Maxar Technologies for $6.4 billion.
SPOTLIGHT TRANSACTIONS
Other deals during December included:
Danish Stark Group's acquisition of the UK division of Saint-Gobain for £740 million.
Vertu Motors' acquisition of Helston Garages Group for £120 million.
A.G. Barr's acquisition of Boost Drinks in a deal worth up to £32 million.
The smaller end of the market witnessed the following deals:
S-Ventures's acquisition of Juvela (Hero UK Ltd), a specialist in gluten-free products, for £8 million.
Focusrite's acquisition of Sonnox Ltd, a leader in audio processing software, for £9.1 million.
Spire Healthcare Group's acquisition of The Doctors Clinic Group for £12 million.
SAMPLE COMPLETED AND ANNOUNCED M&A MULTIPLES – december 2022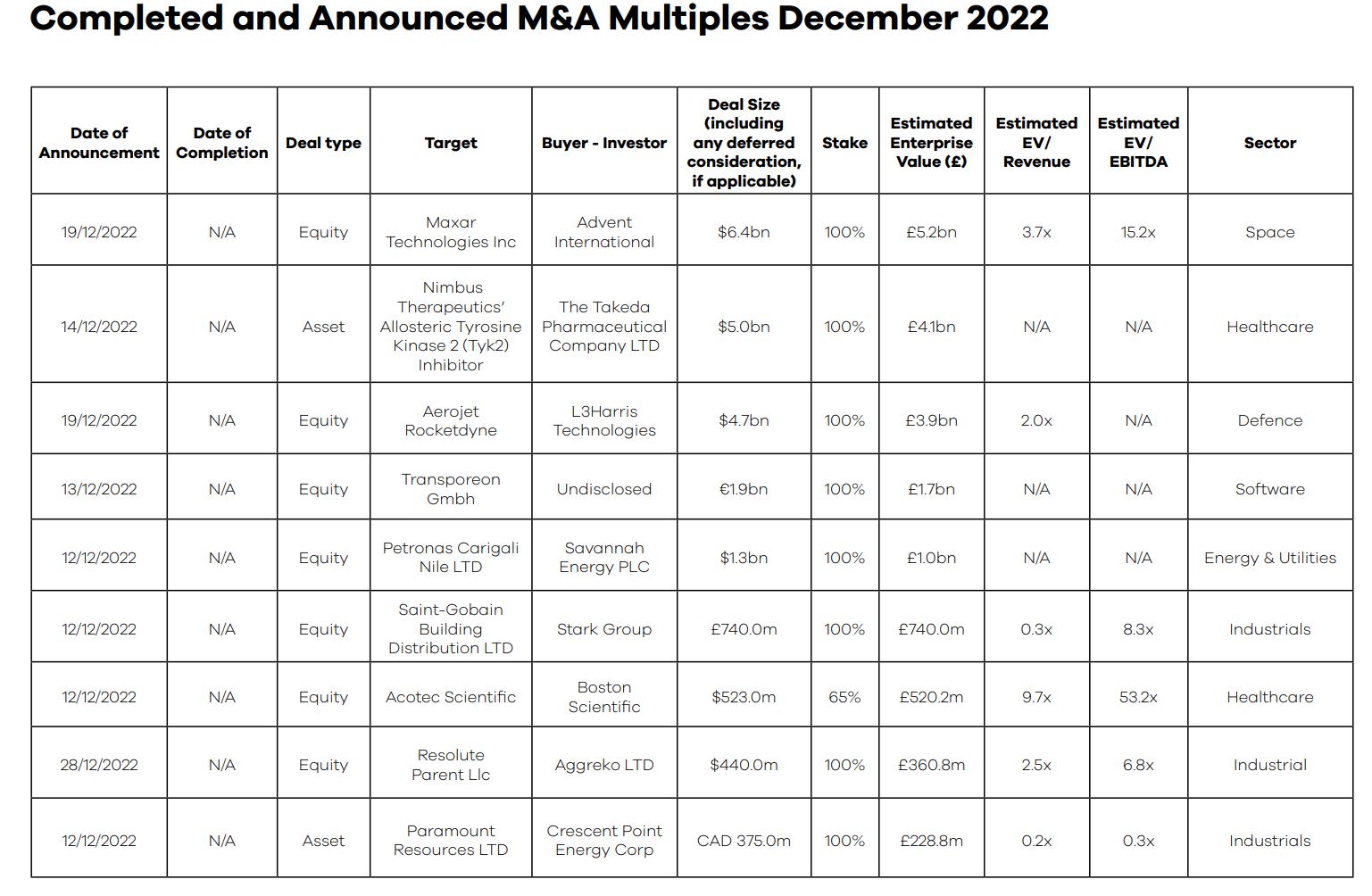 Request the executive report below. Please contact olga@marktomarket.io to discuss access to the full list of deals in the MarktoMarket Valuation Barometers.
For the full list of previous Barometers – visit our reports page.
Request the Report
Submit the form for the executive report.