Insights
Subscribe Now
Monthly updates from our team straight to your inbox
January 2022 Valuation Barometer
Overview
Highlights from our January 2022 Valuation Barometer, covering deals and valuation multiples in UK M&A in December 2021.  Request the Executive Summary below.
Highlights
Deal volumes increased in December 2021 to 525, which represents the second highest month of deal activity in 2021.
We calculated that M&A deals valued at a total of £25.7 billion were executed or announced during the month of December. This compares to a prior month's total of £17.1 billion.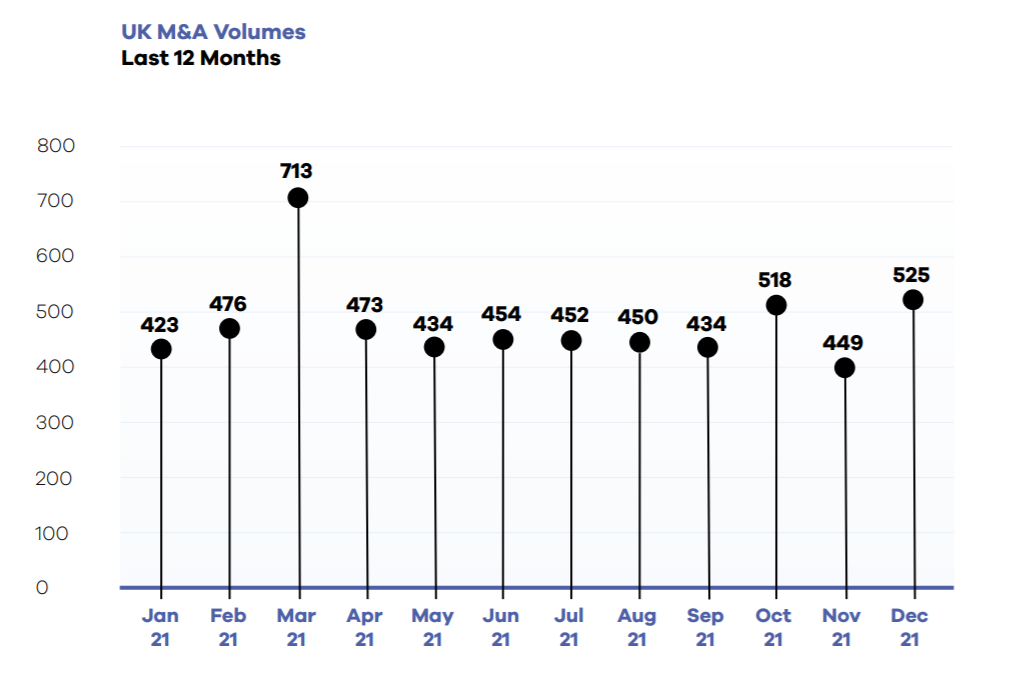 dEAL cOMMENTARY
The largest deal of the month was the disposal of Clayton, Dubilier and Rice's ("CD&R") 40%  stake in global vehicle glass repair and replacement business Belron for €8.4 billion.
The deal values Belron at €21 billion, a significant increase since February 2018, when CD&R
acquired the position at an estimated enterprise value of €3 billion.
Spotlight Transactions
Other deals during December included:
Rentokil Initial PLC's acquisition of fellow pest control group Terminix Global Holdings Inc for $6.7 billion.
Central Group's and Signa Holdings' acquisition of Selfridges Group from the Weston Family for £4 billion.
CVC Capital Partners' sale of Sisal Gaming to Flutter Entertainment for €1.9 billion.
The smaller end of the market witnessed the following deals:
Capita PLC's disposal of its AMT Sybex software business to Jonas Computing (UK) Limited in a deal valuing AMT Sybex at £40 million.
Savage & Whitten Holdings Limited's sale of a 36% stake at an estimated enterprise value of
£16.6 million.
The acquisition of Inclusive Learning Limited by Marlowe PLC for a consideration of £8.0 million.
SAMPLE COMPLETED AND ANNOUNCED m&a MULTIPLES – December 2021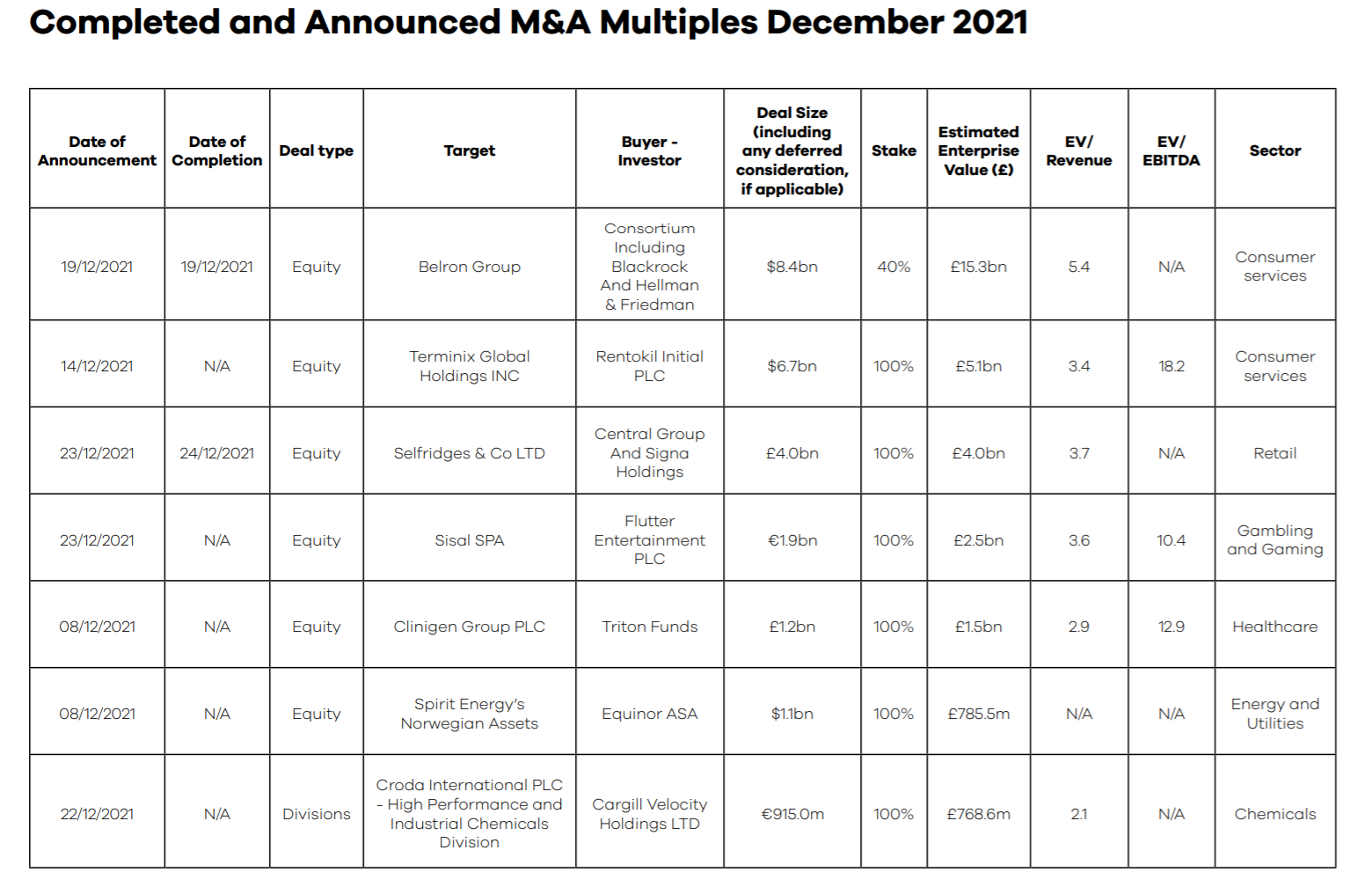 Request the executive report below. Please contact olga@marktomarket.io to discuss access to the full list of deals in the MarktoMarket Valuation Barometers.
For the full list of previous 2020 / 2021 Barometers – visit our reports page.
Request the December 2021 Barometer Executive Report
Submit the form for the executive report.