Insights
Subscribe Now
Weekly updates from our team, straight to your inbox
How much money will Mike Ashley make from Newcastle United?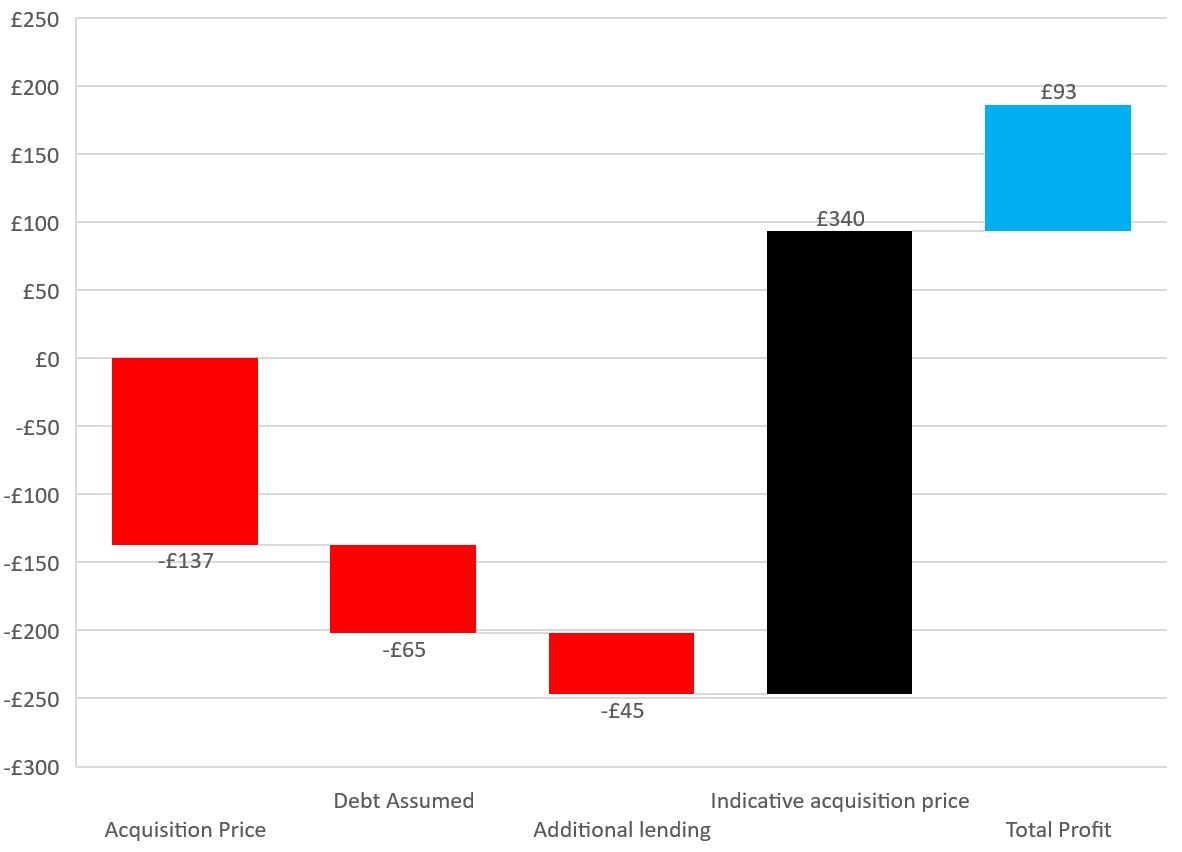 Mike Ashley paid £137 million to buy NUFC in 2007.  In that same season, Alan Smith was signed from Manchester United for a reported £8 million and James Milner (2019 Champions League winner) left to join Aston Villa for £10 million.
Little more than a year later, Ashley announced that the club was for sale, only to take the Magpies off the market after failing to find a buyer.  Nearly thirteen years later, talks are now said to be advanced with Saudi Arabia's sovereign wealth fund to acquire the club for a rumoured £340 million (we assume this is an enterprise value).  On the face of it, this looks like a decent, if unspectacular, 2.5x cash-on-cash return for 13 years of ownership.  However, as ever in M&A, the detail is important…..
With the original acquisition, Ashley took on what appeared to be around £65 million of debt, taking the enterprise value to £202m (market capitalisation of £137 million plus net debt of £65 million).  At the last reported balance sheet date, net debt had grown to £110m.  Normally, this would come off the proceeds due to Ashley if the business were to be sold but all borrowings at the last balance sheet date came from the owner.  In fact, his funding of the club since 2007 has been entirely via debt instruments rather than equity.  We can therefore infer that, over his tenure, an additional £45m was lent to the club by Ashley.
In the year of Ashley's original acquisition of the club, revenues were £87m and a loss (pre-amortisation and impairment of players' registrations) of £0.3m was posted.  The deal therefore represented a revenue multiple of 2.3x.  This time, if the rumours on pricing are proven to be true, the revenue multiple has slipped to 1.9x, based on 2018 figures.  The EBITDA multiple (again, based on 2018 figures) would be 5.8x.
We recently analysed UK football club M&A and, with the exception of Arsenal, which was acquired by Stan Kroenke in 2019 for 4x, revenue multiples have trended between 1.1x and 1.9x.  Next to Arsenal, Southampton FC has been the biggest recent deal, selling for £263m (a revenue multiple of 1.4x) in 2017 (based on 2017 accounts).
Football club income can fluctuate wildly, the biggest determinant being broadcast income which in turn is largely influenced by which league a club plays in, how often a team's games are televised, and its league position at the end of the season.  This means that the forward-looking multiples for Newcastle United may look vastly different, especially if Premier League survival is not secured.
Chart: Implied profit on sale of NUFC (Millions).
Request a Demo
Submit the form and a member of our sales team will be in touch to set up a demo.