Insights
Subscribe Now
Monthly updates from our team straight to your inbox
February 2023 Valuation Barometer
OVERVIEW
Highlights from our February 2023 Valuation Barometer, covering deals and valuation multiples in UK M&A in January 2023.  Request the Executive Summary below.
HIGHLIGHTS
January has seen a continuation of the high volume of deals witnessed in December 2022.
We combined data from MarktoMarket's platform and our other sources to estimate the value of deals completed and announced in January 2023.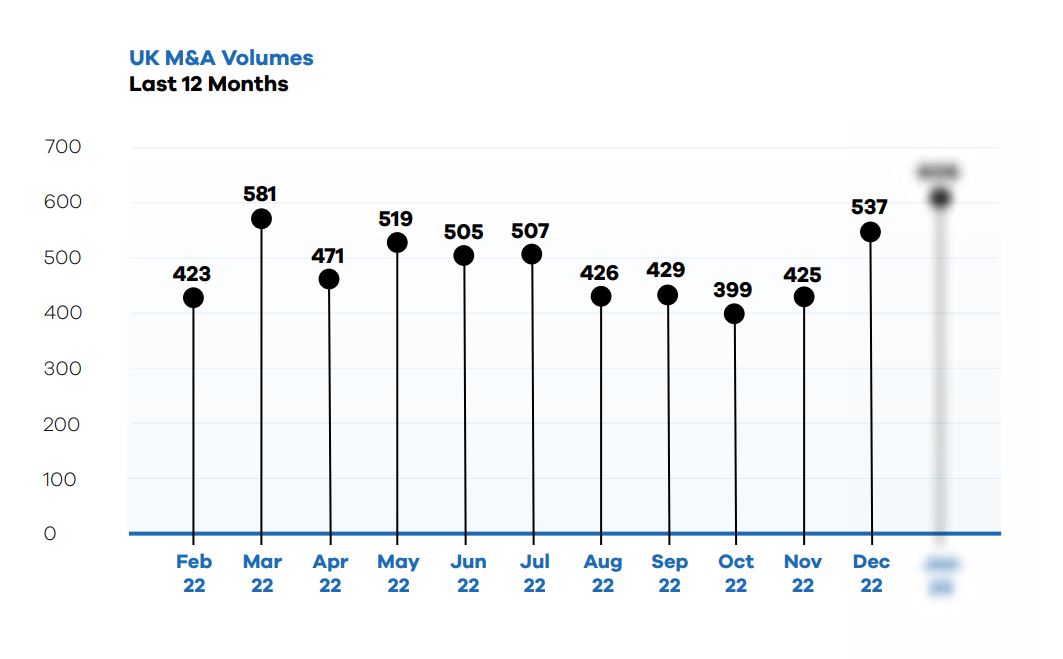 DEAL COMMENTARY
The largest deal in January was Pheonix Asset Management Partners', Castelnau Group's, and SPWOne's acquisition of Dignity PLC, the UK's only publicly listed funeral services company, for £789 million.
SPOTLIGHT TRANSACTIONS
Other deals during January included:
German pharma giant BioNTech's acquisition of an AI firm InstaDeep in a deal worth up to
£562 million.
Nucleus Financial Platforms' acquisition of Curtis Banks Group for £242 million.
Mayfair Equity Partners' acquisition of Seraphine Group PLC in a £15.3 million takeover.
The smaller end of the market witnessed the following deals:
Grafenia PLC's acquisition of Care Management Systems Ltd for £3.5 million.
Finsbury Food Group PLC's acquisition of Lees Foods Ltd for £5.7 million.
Knights Group PLC's acquisition of Meade King for £2.1 million.
SAMPLE COMPLETED AND ANNOUNCED M&A MULTIPLES – january 2023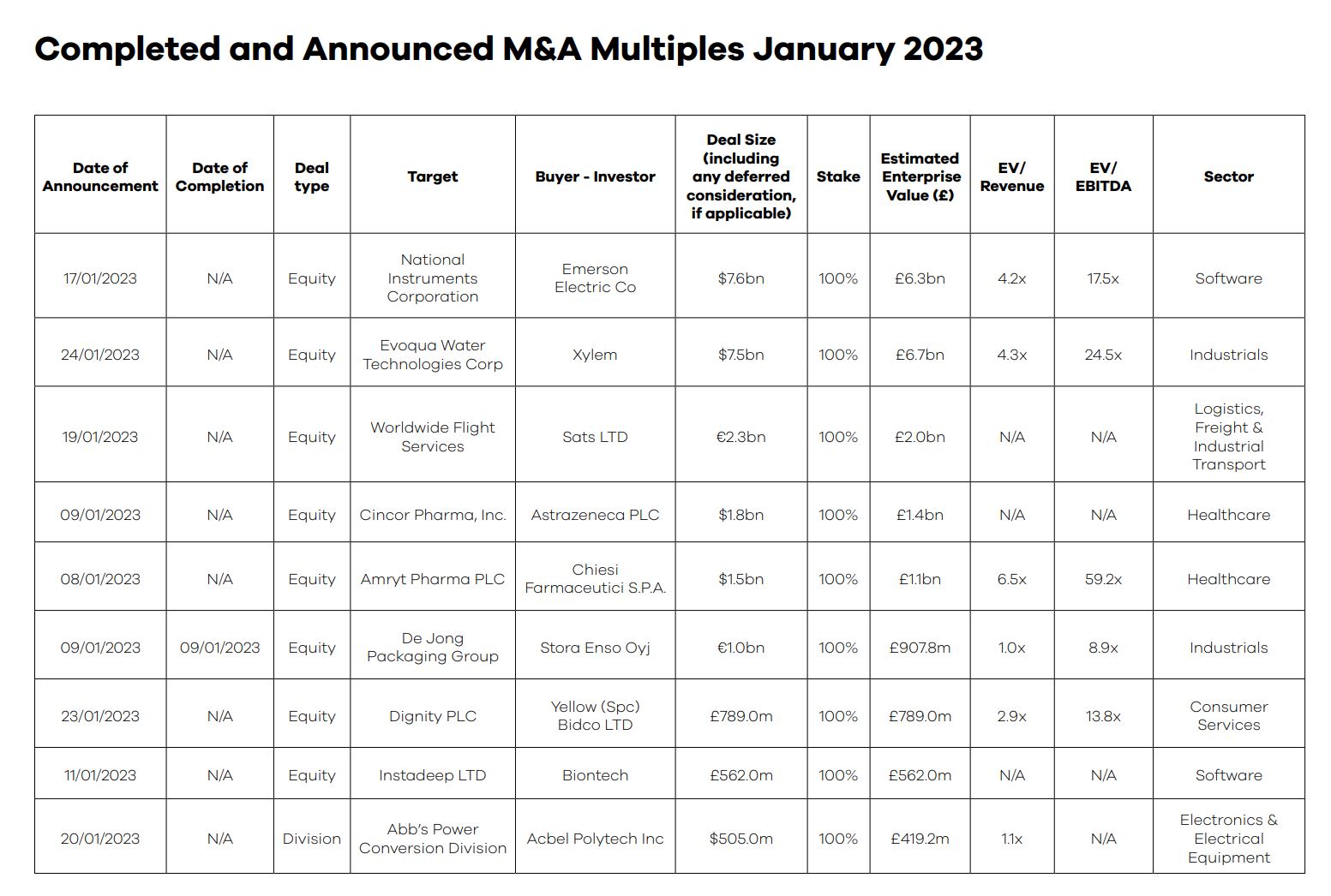 Request the executive report below. Please contact olga@marktomarket.io to discuss access to the full list of deals in the MarktoMarket Valuation Barometers.
For the full list of previous Barometers – visit our reports page.
Request the Report
Submit the form for the executive report.