Insights
Subscribe Now
Monthly updates from our team straight to your inbox
February 2022 Valuation Barometer
Overview
Highlights from our February 2022 Valuation Barometer, covering deals and valuation multiples in UK M&A in January 2022.  Request the Executive Summary below.
Highlights
Deal volumes are usually depressed in January following a busy year end as deals are rushed through by 31 December. January 2022 was no exception with 410 transactions recorded compared to 567 in December 2021.
We calculated that M&A deals valued at a total of £13.6 billion were executed or announced during the month of January. This compares to a prior month total of £25.7 billion.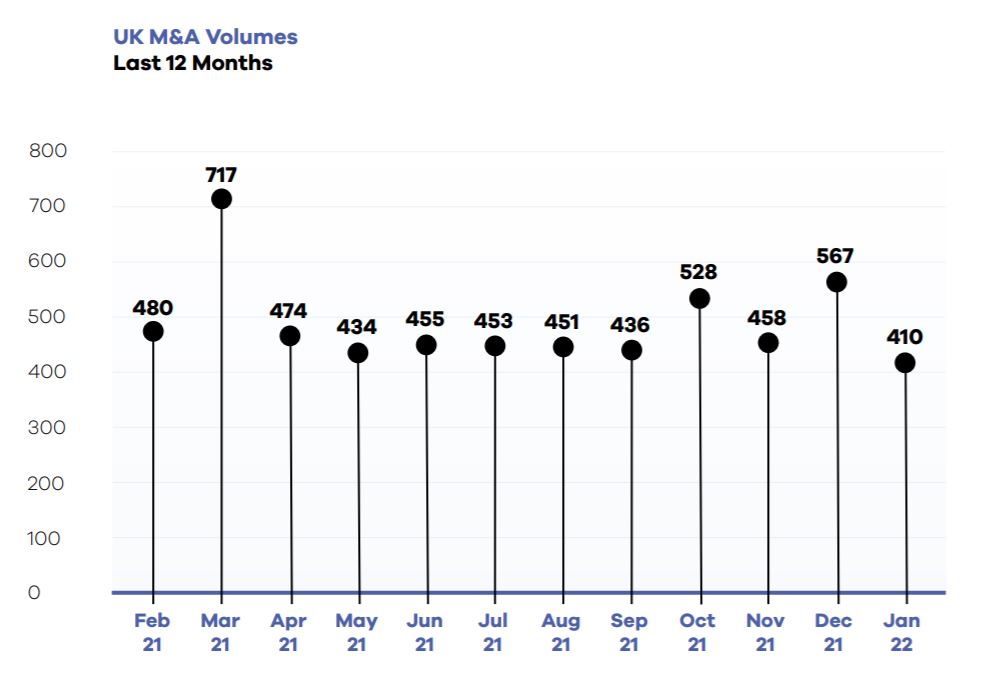 dEAL cOMMENTARY
January 2022 witnessed the Singapore state owned investor, Temasek International Holdings, broker its largest deal in Europe to date with the acquisition of Element Materials Technology Group Ltd. With a consideration of $7 billion, this deal also marks Bridgepoint Group's largest
exit thus far.
Spotlight Transactions
Other deals during January included:
Capita's sale of Trustmarque Solutions Limited (an IT services and solutions business) to One Equity Partners LLC for £111 million.
Permira's announcement of the acquisition of 70% of Kedrion, an Italian group specialising in the production of blood products, for £1.4 billion.
Fortescue Metals Group's acquisition of Williams Advanced Engineering (a spin off from the Williams Racing Formula one team) for £164 million.
The smaller end of the market witnessed the following deals:
CI&T's acquisition of UK digital product agency Somo Global Ltd for a consideration of up to
£58.8m.
Wildstone Capital acquisition of 27 OOH Screens for £20 million.
Frenkel Topping Group PLC's acquisition of Cardinal Management Limited for a consideration up to £10 million.
SAMPLE COMPLETED AND ANNOUNCED m&a MULTIPLES – January 2022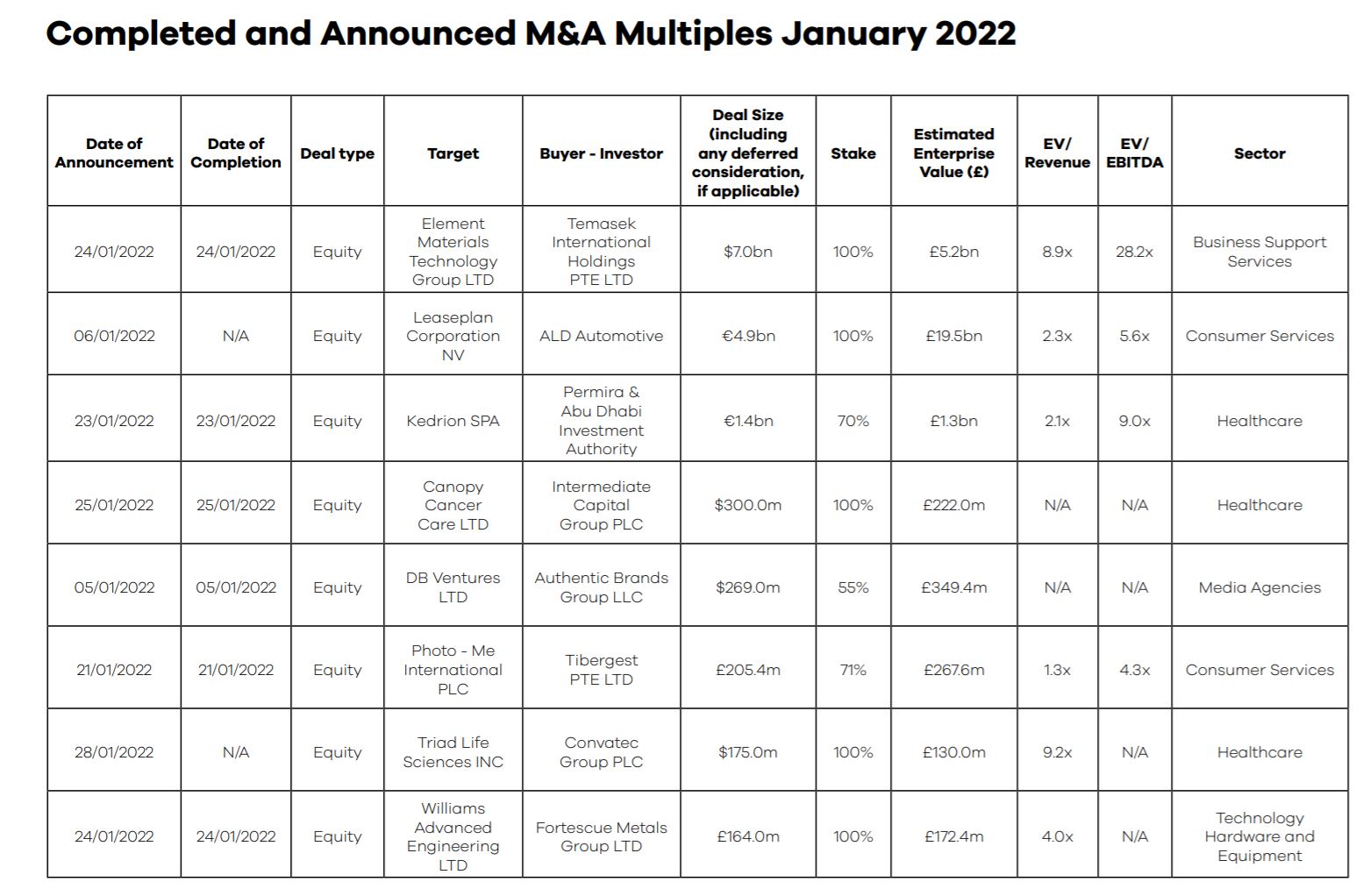 Request the executive report below. Please contact olga@marktomarket.io to discuss access to the full list of deals in the MarktoMarket Valuation Barometers.
For the full list of previous 2021 / 2022 Barometers – visit our reports page.
Request the Barometer Executive Report
Submit the form for the executive report.