Insights
Subscribe Now
Weekly updates from our team, straight to your inbox
February 2021 Valuation Barometer
Overview
Highlights from our February '21 Valuation Barometer, covering deals and valuation multiples in UK M&A in January 2021.  Request the report below.
Highlights
Deal announcements and completions in January were down on a spectacularly buoyant December 2020. A total of 333 M&A transactions were recorded in January (28% lower than December).
The property sector saw further consolidation with the acquisition of Hunters Property by TPFG and the merger of Lomond Capital and Linley & Simpson. Wealth management continued to be the focus of buyer attention with Flexpoint Ford's bid for AFH Financial and the takeover of Oberton by Baskerville Capital.
We calculated that M&A deals valued at a total of £33.3 billion were executed or announced during the month, 43% down on December 2020.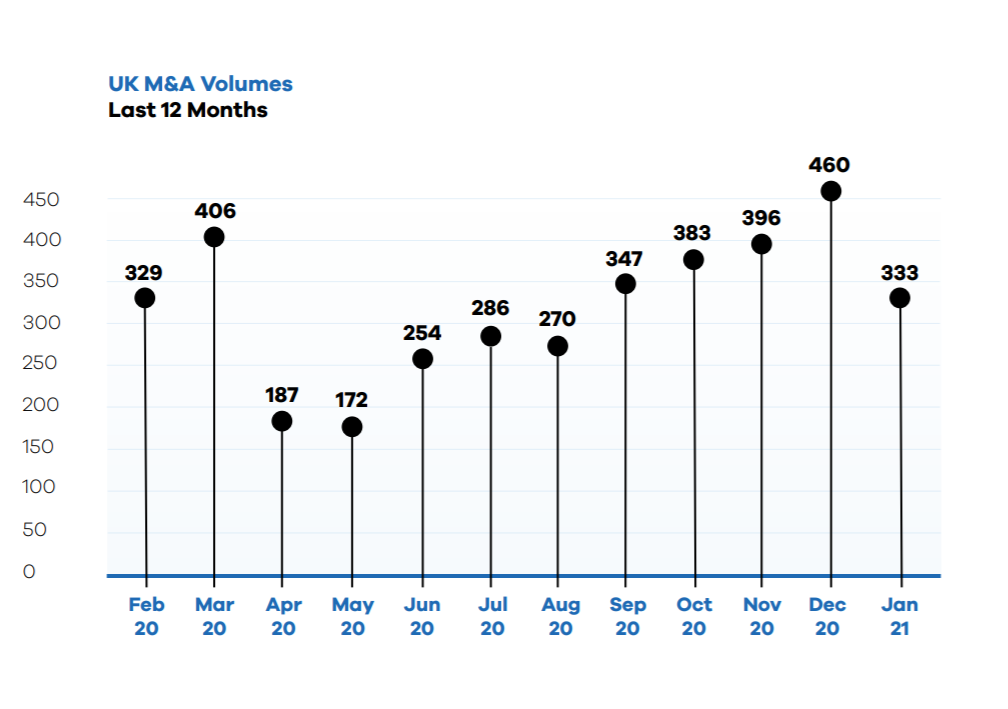 dEAL cOMMENTARY
The aggregate deal value was dominated by the London Stock Exchange's $27 billion acquisition of Refinitiv from Thomson Reuters. The next most significant deal by value was the proposed takeover of Signature Aviation by Blackstone and Global Infrastructure Partners for $4.6 billion. The bid for Signature is a vote of confidence in the aviation sector by two of the world's leading private equity and infrastructure investors.
Spotlight Transactions
Other deals during January included:
Sanofi's $1.45 billion acquisition of Kymab, a clinical-stage biopharmaceutical company developing fully human monoclonal antibodies with a focus on immunemediated diseases and immunooncology therapeutics
The $1 billion acquisition of Tastytrade Inc, an online brokerage, by IG Group
Nordic Capital's $846 million takeover of ADVANZ PHARMA Corp, a speciality pharma company with a focus on complex medicines
The smaller end of the market witnessed the following deals:
The $11m acquisition of Jet East, an aircraft maintenance specialist, by Gama Aviation
The £50 million acquisition of EQi, a retail investment platform, by Interactive Investor
Genius Group's $15 million acquisition of investment education platform Property Investors Network
sAMPLE COMPLETED AND ANNOUNCED m&a MULTIPLES – january 2021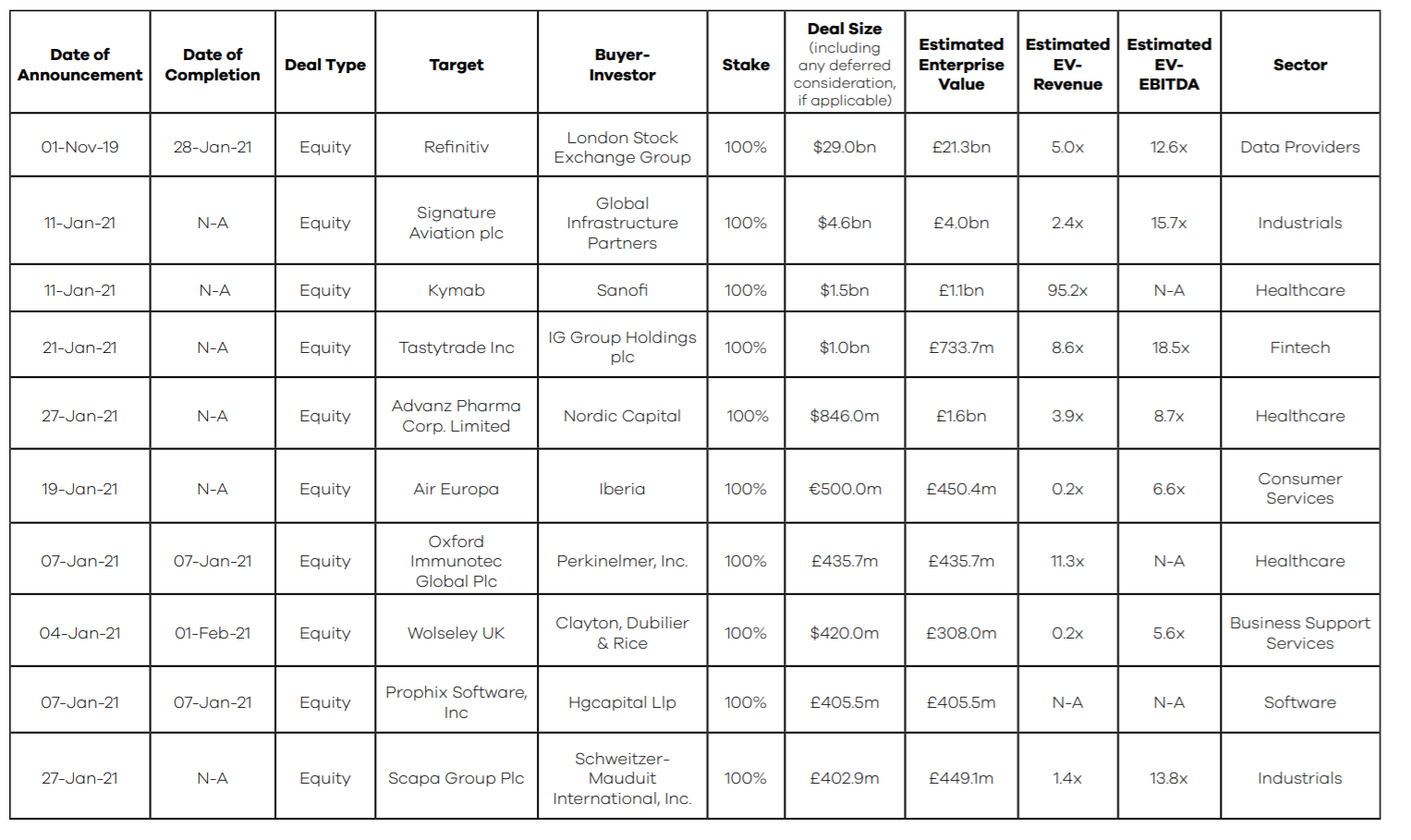 Request the executive report below. Please contact olga@marktomarket.io to discuss access to the full list of deals in the MarktoMarket Valuation Barometers.
For the full list of previous 2020 / 2021 Barometers – visit our reports page.
Request the February 2021 Barometer
Submit the form for the executive report.