Insights
Subscribe Now
Monthly updates from our team straight to your inbox
December 2022 Valuation Barometer
OVERVIEW
Highlights from our December 2022 Valuation Barometer, covering deals and valuation multiples in UK M&A in November 2022.  Request the Executive Summary below.
HIGHLIGHTS
Deal volumes in November 2022 remained at a similar level to October 2022, but lower than the average volumes for 2022.
We combined data from MarktoMarket's platform and our other sources to estimate the value of deals completed and announced in November 2022.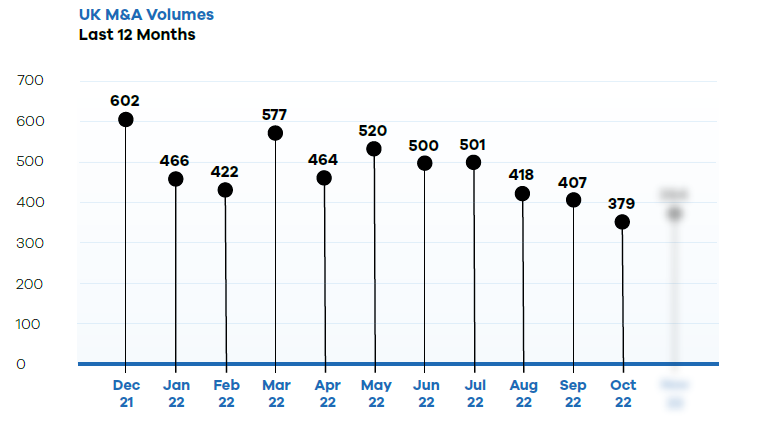 DEAL COMMENTARY
The largest deal in November was HSBC's sale of its Canadian business to the Royal Bank of Canada for CAD$13.5 billion.
SPOTLIGHT TRANSACTIONS
Other deals during November  included:
The smaller end of the market witnessed the following deals:
SAMPLE COMPLETED AND ANNOUNCED M&A MULTIPLES – November 2022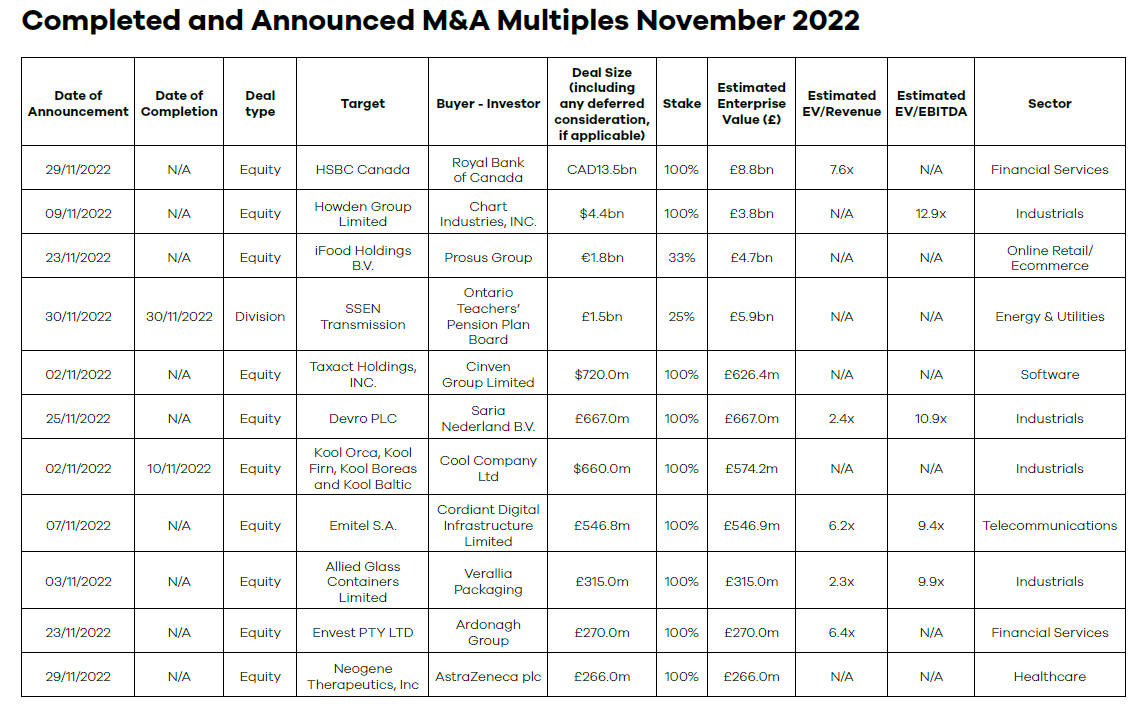 Request the executive report below. Please contact nick.webb@marktomarket.io to discuss access to the full list of deals in the MarktoMarket Valuation Barometers.
For the full list of previous 2021 / 2022 Barometers – visit our reports page.
Request the Report
Submit the form for the executive report.