Insights
Subscribe Now
Monthly updates from our team straight to your inbox
August 2023 Valuation Barometer
OVERVIEW
Highlights from our August 2023 Valuation Barometer, covering deals and valuation multiples in UK M&A in July 2023.  Request the Executive Summary below.
HIGHLIGHTS
July has seen a fall-off in deal volumes from the previous month and a significant decrease over the same month last year.
We combined data from MarktoMarket's platform and our other sources to estimate the value of deals completed and announced in July 2023.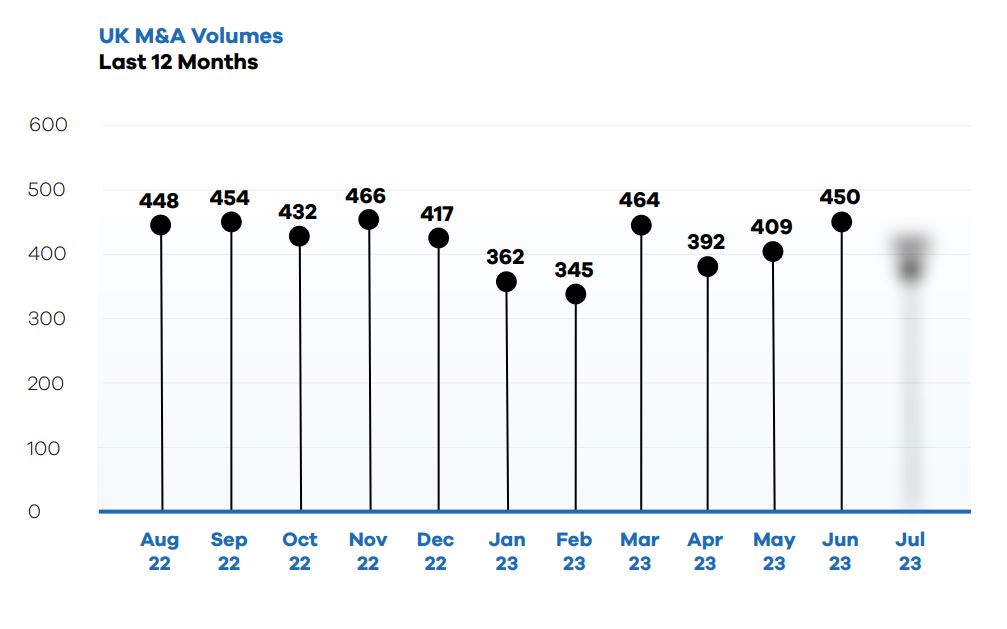 DEAL COMMENTARY
The largest deal in July was GTCR LLC's acquisition of Worldpay for £14.5 billion.
SPOTLIGHT TRANSACTIONS
Other deals during July included:
Kering's acquisition of Valentino S.P.A for £1.5 billion.
Searchlight Capital's takeover of Gresham House PLC for £440 million.
Inflexion's acquisition of DWF for £342 million.
The smaller end of the market witnessed the following deals:
G&H's acquisition of Artemis Optical for £8.9 million.
Gateley's acquisition of RJA Consultants for £6 million.
Alumasc's acquisition of ARP Group for £10 million.
SAMPLE COMPLETED AND ANNOUNCED M&A MULTIPLES – july 2023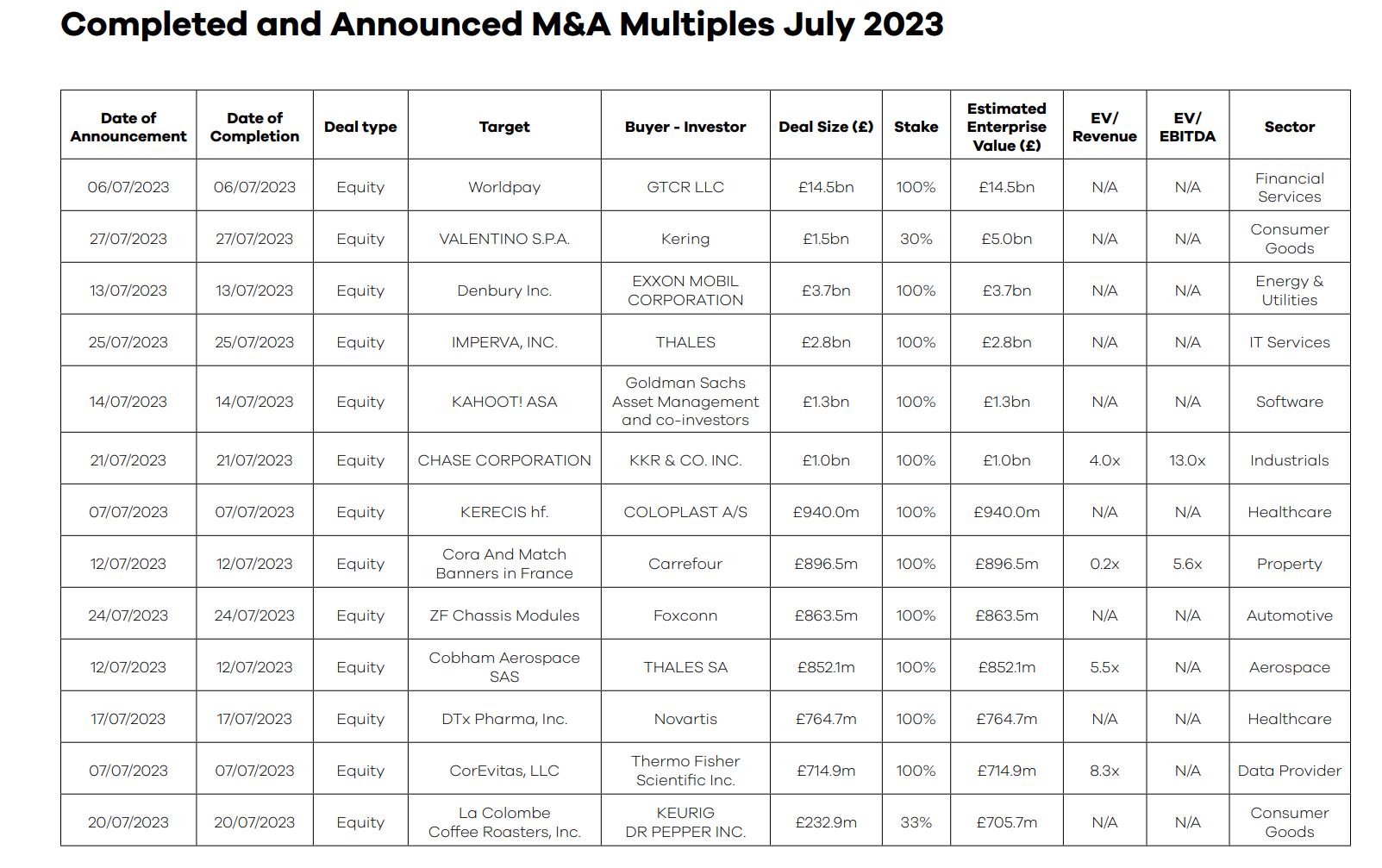 Request the executive report below. Please contact olga@marktomarket.io to discuss access to the full list of deals in the MarktoMarket Valuation Barometers.
For the full list of previous Barometers – visit our reports page.
Request the Report
Submit the form for the executive report.