Insights
Subscribe Now
Monthly updates from our team straight to your inbox
August 2022 Valuation Barometer
OVERVIEW
Highlights from our August 2022 Valuation Barometer, covering deals and valuation multiples in UK M&A in July 2022.  Request the Executive Summary below.
HIGHLIGHTS
Deal volumes continued to remain resilient in July 2022.
We combined data from MarktoMarket's platform and our other sources to estimate the value of deals completed and announced in July 2022. We calculated that M&A deals valued at a total of £8.7 billion were executed or announced during the month.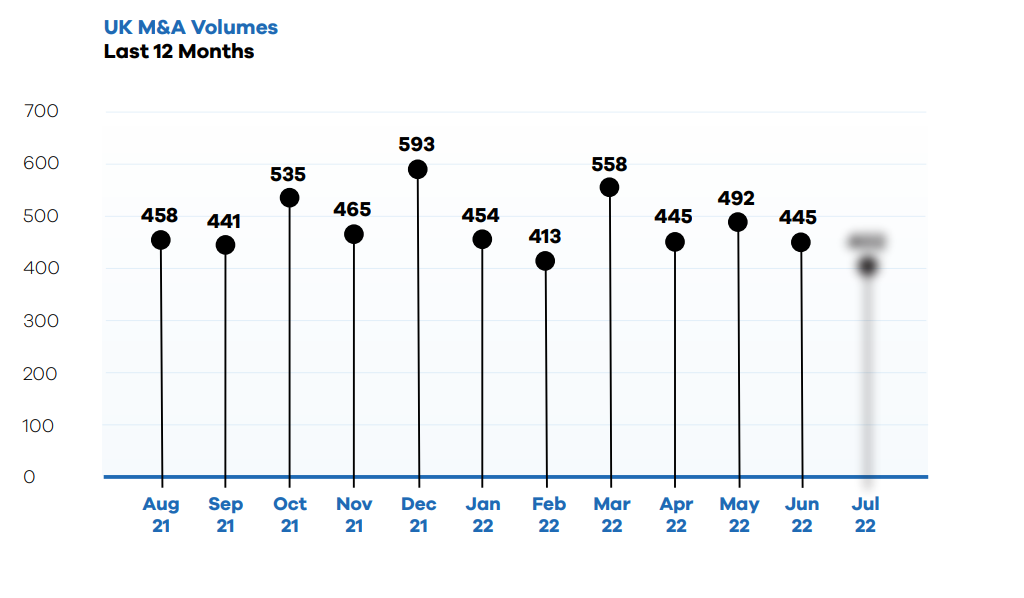 DEAL COMMENTARY
The largest transaction recorded was by the private equity consortium of Astorg and Epriris acquiring Euromoney for £1.7 billion. The consortium will separate Euromoney into two businesses, with Fastmarkets to be owned and controlled by Astorg, and the Financial & Professional Services and Asset Management business to be majority owned and controlled by Epiris.
SPOTLIGHT TRANSACTIONS
Other deals during July included:
Inchcape PLC's acquisition of Derco, the largest independent automotive distributor in Latin America, for £1.3 billion.
AstraZeneca acquired biotechnology firm TeneoTwo Inc in a deal worth up to $1.3 billion.
M&S acquired Gist Limited for £255 million in a move to modernise its food logistics and supply chain.
The smaller end of the market witnessed the following deals:
The acquisition of The Spice Tailor Group by Premier Foods PLC for £72.5.
Flowbird SAS's acquisition of Yourparkingspace Limited, the online parking marketplace, for up to £20.7 million.
The disposal of a 3% stake in the mechanical decoking business, Cokebusters Limited, at an estimated enterprise value of £6.8 million.
SAMPLE COMPLETED AND ANNOUNCED M&A MULTIPLES – June 2022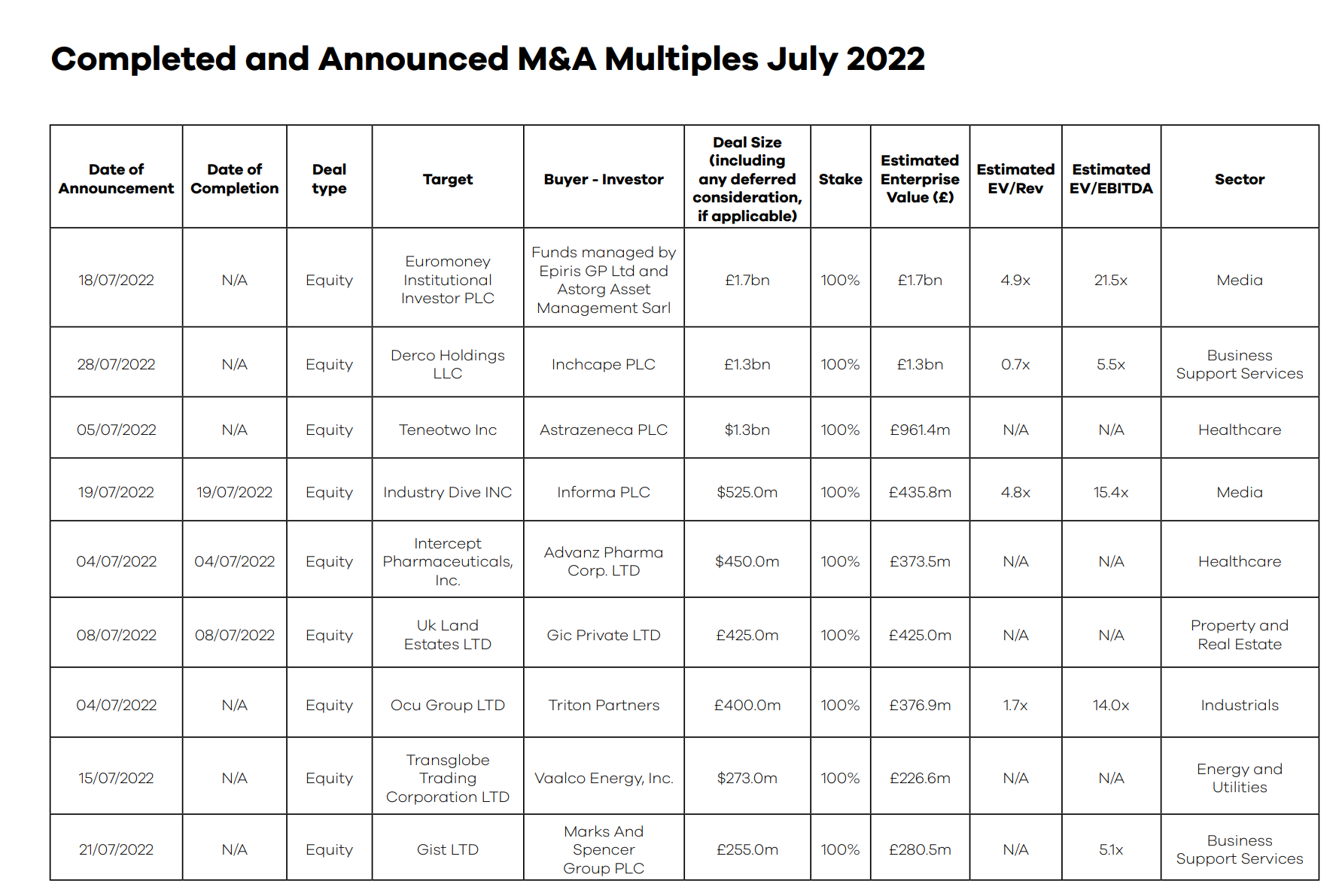 Request the executive report below. Please contact nick.webb@marktomarket.io to discuss access to the full list of deals in the MarktoMarket Valuation Barometers.
For the full list of previous 2021 / 2022 Barometers – visit our reports page.
Request the Report
Submit the form for the executive report.