Insights
Subscribe Now
Monthly updates from our team straight to your inbox
April 2023 Valuation Barometer
OVERVIEW
Highlights from our April 2023 Valuation Barometer, covering deals and valuation multiples in UK M&A in March 2023.  Request the Executive Summary below.
HIGHLIGHTS
March has seen a slight increase in deal volumes since the previous month, with the end of the tax year likely to be a driver.
We combined data from MarktoMarket's platform and our other sources to estimate the value of deals completed and announced in March 2023.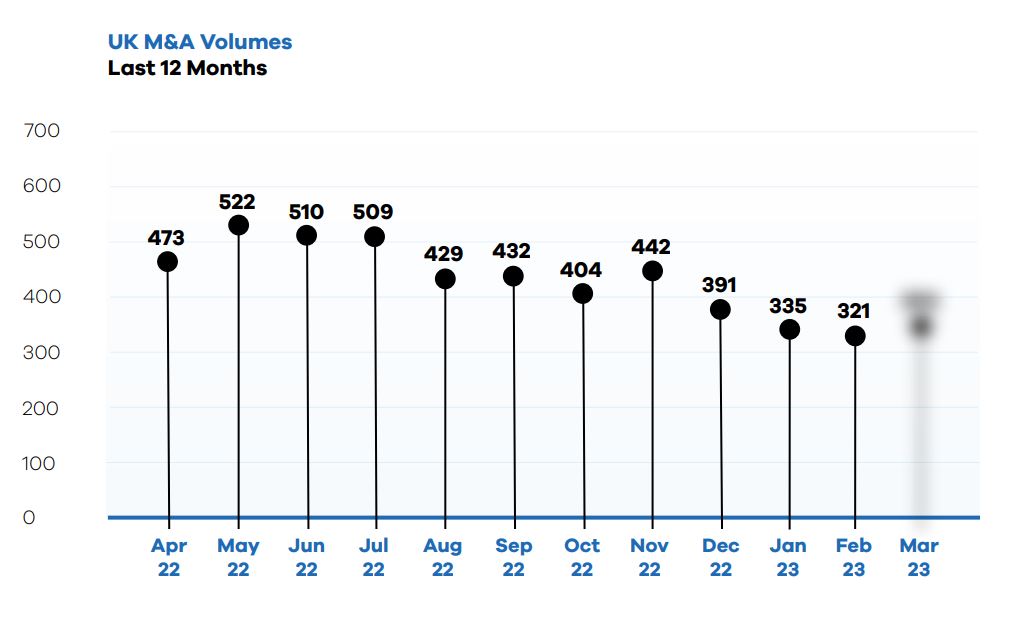 DEAL COMMENTARY
The largest deal in March was Informa PLC's acquisition of Tarsus Group Ltd for $940 million.
SPOTLIGHT TRANSACTIONS
Other deals during March included:
Prax Exploration and Production Ltd's acquisition of Hurricane Energy PLC for £249 million.
Halma PLC's acquisition of FirePro Systems Ltd for £132 million.
Diploma PLC's acquisition of Tennessee Industrial Electronics LLC (TIE) for £76 million.
The smaller end of the market witnessed the following deals:
Interlink Electronics Inc's acquisition of Glasgow-based Calman Technology Ltd for £4.1 million.
Hill & Smith PLC's acquisition of Korns Galvanizing Company Inc for £9.4 million.
AssetCo's acquisition of Ocean Dial Asset Management Ltd from Avendus Capital Asset Management for £4.1 million.
SAMPLE COMPLETED AND ANNOUNCED M&A MULTIPLES – march 2023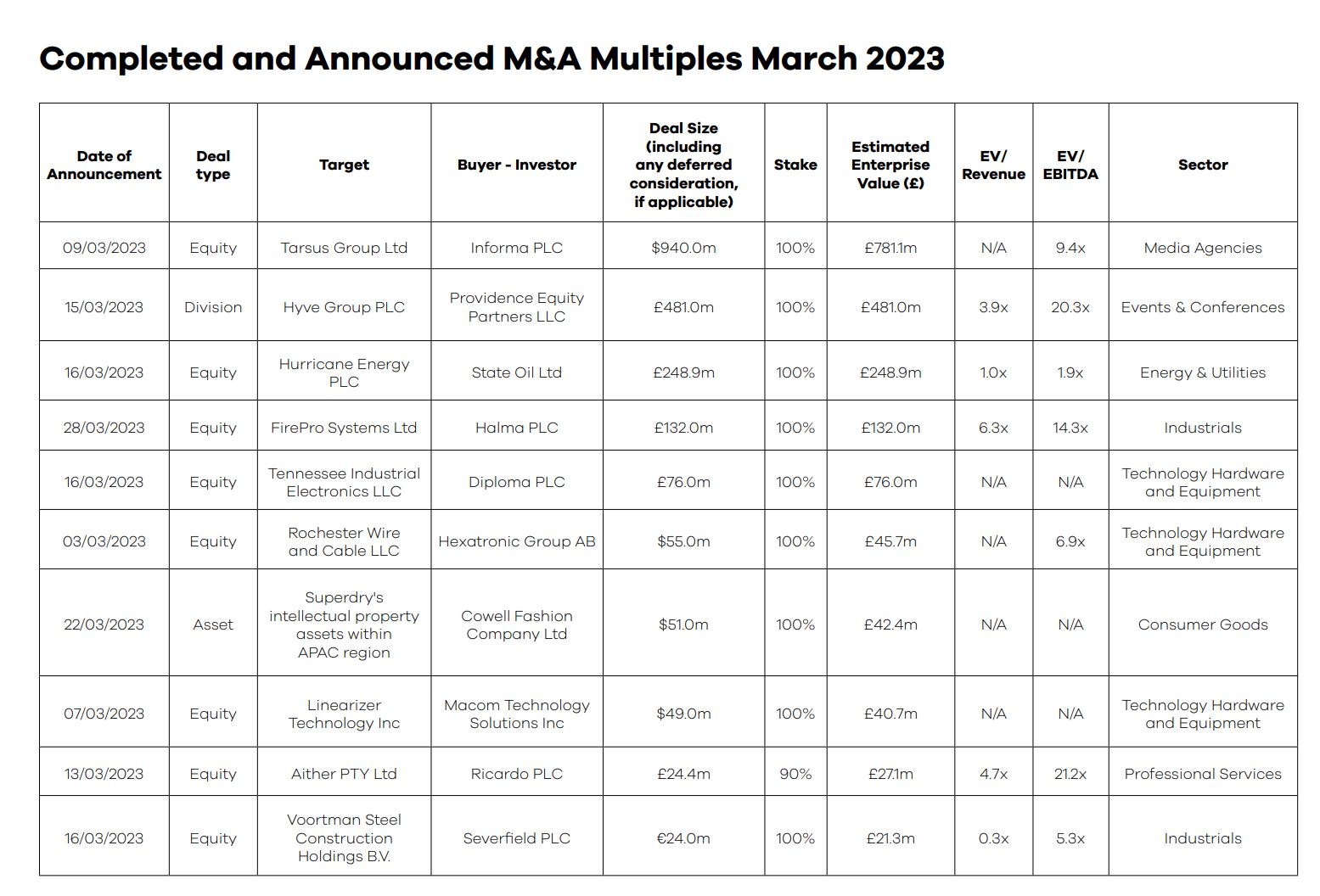 Request the executive report below. Please contact olga@marktomarket.io to discuss access to the full list of deals in the MarktoMarket Valuation Barometers.
For the full list of previous Barometers – visit our reports page.
Request the Report
Submit the form for the executive report.